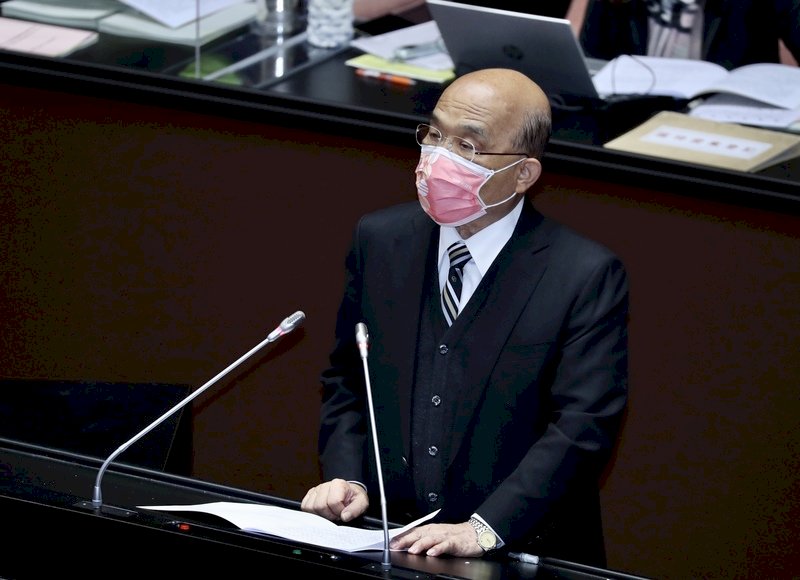 Premier Su Tseng-chang is hitting back at KMT criticism of a special defense budget that the legislature approved last week.
The special budget amounts to close to NT$240 billion (US$8.65 billion). It will be spent on procuring arms to bolster the nation's air and naval combat capabilities. A significant portion has been set aside for the purchase of shore-based anti-ship missiles.
Some in the opposition KMT have voiced their disapproval of the budget, saying that it shows a lack of fiscal discipline. KMT lawmaker Chen Yu-Jen says the government shouldn't use defending Taiwan against China as justification for extravagant spending.
On Friday, Premier Su Tseng-chang responded to KMT criticism, saying that the nation's defense comes before all else. He said that upgrading Taiwan's ability to deal with Chinese harassment is a necessity.
However, Su also said that the administration of President Tsai Ing-wen has never just been focused on national defense. He said that Tsai's administration has allocated funds for a range of other uses, from building infrastructure projects to financing childcare and long-term care for senior citizens.