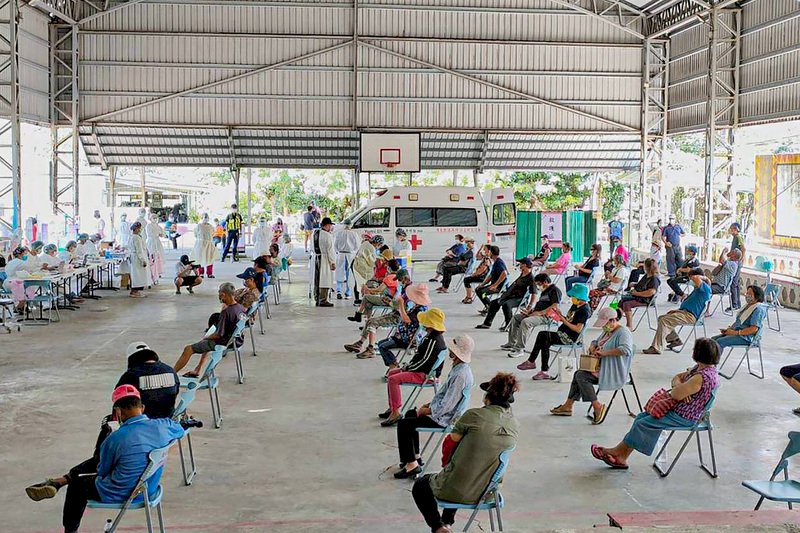 Health authorities could administer the Taiwan-made Medigen vaccine as part of Taiwan's countrywide COVID-19 booster shot campaign. That's according to Health Minister Chen Shih-chung, who gave the vaccine his backing at an event in Taoyuan on Friday.
Chen says health authorities will wait for results from Medigen's vaccine mixing booster shot trials before making a decision.
On Thursday, Taiwan began administering COVID-19 booster shots for high-risk groups of people who received their second dose over five months ago. Eligible individuals include medical workers, government epidemic prevention personnel, people at a high risk of exposure to COVID-19, and people who need to travel for official business.
Chen says he is confident that the Medigen vaccine will receive broad international recognition, pointing to recent investment from global health organizations.
In October, the World Health Organization chose the Medigen vaccine as one of two vaccines for use in an international clinical trial. Then, on Thursday, Medigen received a US$2.3 million grant from the Coalition for Epidemic Preparedness Innovations to help fund booster shot trials of the Medigen vaccine.
Chen says the coalition and the World Health Organization relied on expert reviews of Medigen's existing trial data when making their decision to fund further research.