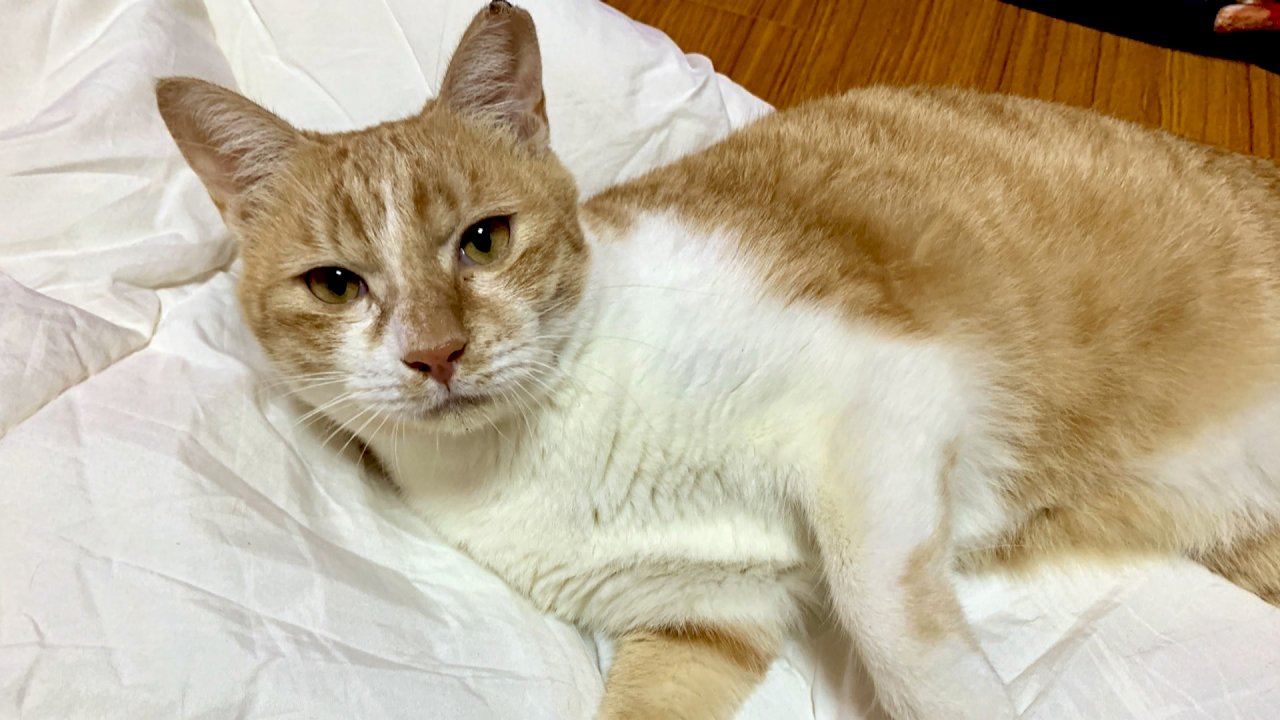 A train station in central Taiwan is seeking the public to name a local stray cat that's been assigned as the station master. That's to kick off the celebration of the station's 100th anniversary next year.
This big, yellow cat is snoring away while sleeping at the Jiji Train Station in Nantou County. Mayor Chen Ji-heng adopted the cat and has decided to let the public give the cat a name as a way to celebrate the station's birthday next year.
Someone suggests giving a name having to do with the color orange or gold, since Taiwanese people consider orange to be close to the color of gold. Someone else has the idea of 'Lucky Tiger', since next year is the Year of the Tiger according to the Chinese zodiac. Yet, another person came up with "Jiao Jiao" or "little banana" since Nantou County is famous for its bananas. One woman even suggested 'Butter', saying the cat has the color of butter, or even "Bai Bai", the color white.
The yellow cat will officially become the station master after the Lunar New Year holidays in February. Mayor Chen says that the cat will have its own little house, and that tourists will be able to play with it. Chen also says people should be more aware of strays, and of the leopard cat, which is an endangered species found in the area.