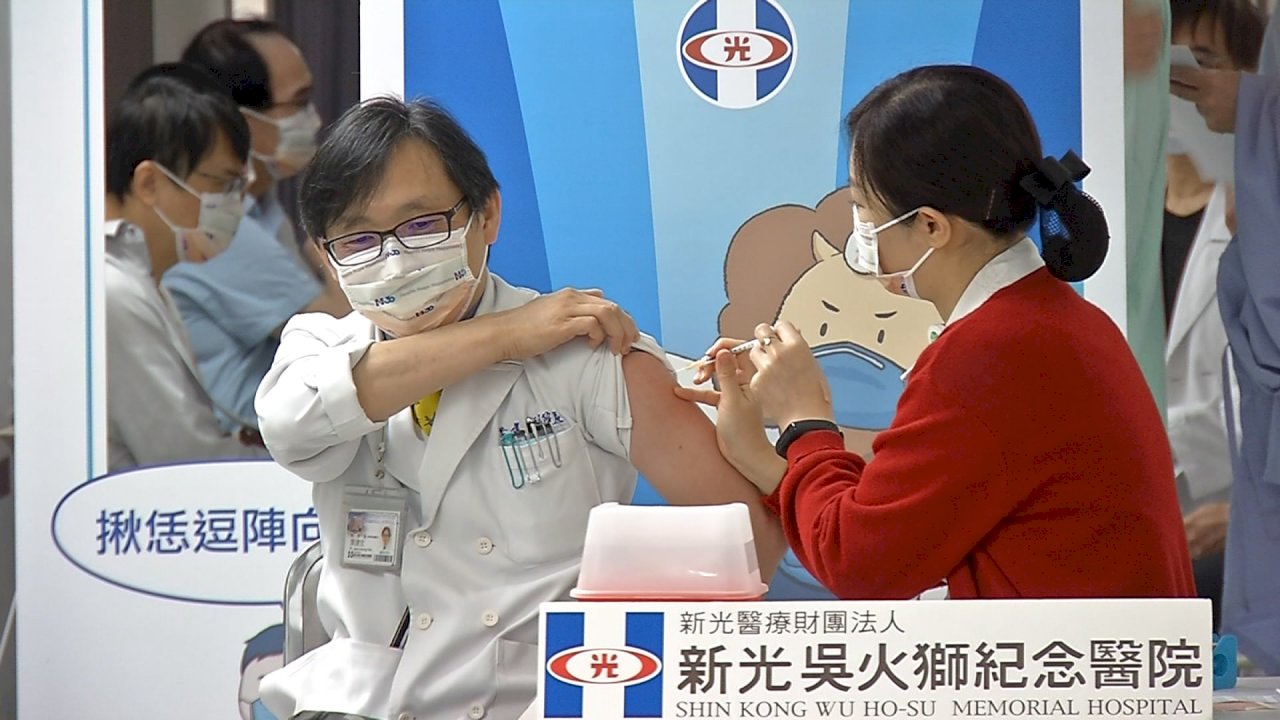 With the emergence of the latest COVID-19 variant, Omicron, it is more important than ever for Taiwan to increase vaccination coverage and effectiveness. Besides giving out additional vaccine doses, the authorities are also trying to make getting a shot more convenient.
The Central Epidemic Command Center has opened the possibility for high-priority groups to receive a third dose of one of the available COVID-19 vaccines. Frontline medical workers will be the first to receive their jabs.
Dean of Neurology at Shin-kuang Hospital, Ye Chien-hong, says that he and his colleagues received the AstraZeneca vaccine in March and April. A lot of them are worried about levels of antibodies falling over time, and in order to help others, they first need to protect themselves.
Deputy Director of Shin-kuang Hospital, Hong Tsu-jen, says that within two weeks of getting the third shot, levels of protection against COVID-19 go back up to 93-94%.
Currently, first dose coverage in Taiwan is around 80%, but second dose numbers are lagging behind. To improve them, the central authorities are setting up vaccination stations at markets and department stores, as well as offering prizes to those getting vaccinated. However, Deputy Mayor of Taipei, Tsai Ping-kun, calls this wasteful, suggesting a more targeted approach and administering shots in hospitals instead.
In response, Central Epidemic Command Center Director, Chen Shih-chung, says that he disagrees with that framing of the issue. Similar measures are in place to encourage influenza vaccinations. He says he respects other people's choices, but there is no need for such negative language.
It is possible that vaccination stations may appear along thoroughfares, at train and metro stations, if there is enough manpower in the healthcare system. Taiwan seems to be willing to try any available measure to increase vaccine coverage rates and make getting a shot as convenient as possible.