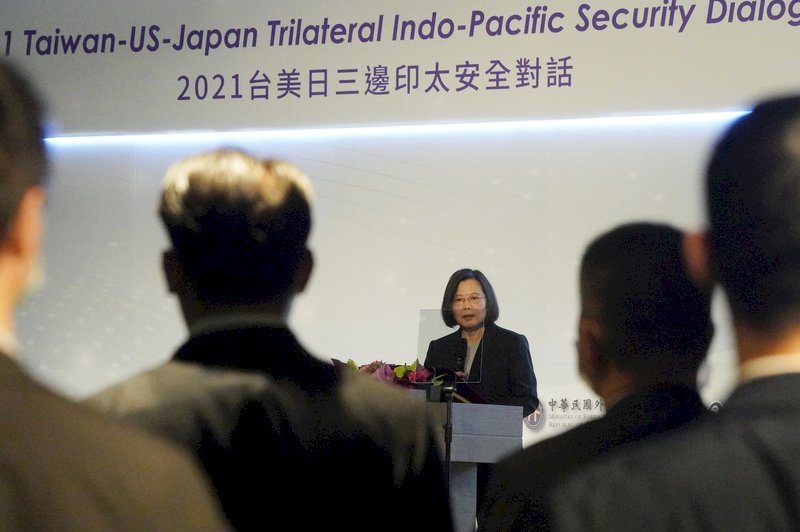 China has been relentless in its threats against Taiwan, often sending its military jets into Taiwan's Air Defense Identification Zone and persuading Taiwan's allies to cut off their diplomatic ties with Taiwan.
However, Taiwan is not alone when it comes to standing up to China. Taiwan hosted its tenth annual Taiwan-US-Japan Trilateral Indo-Pacific Security Dialogue on Tuesday. President Tsai Ing-wen made the opening remarks at the conventions, saying that no amount of external pressure will shake Taiwan's commitment to freedom, human rights, and the international democratic community.
Former prime minister of Japan Shinzo Abe also delivered a recorded video address. He said that it's up to countries like the United States and Japan to bring Taiwan into international organizations, like the WHO.
Abe has sided with Taiwan in the past, saying that a threat to Taiwan is a threat to Japan. However, this statement aggravated China, as Beijing took it as foreign intervention in its domestic affairs.
Japan's defense minister Nobuo Kishi has also shown his support for Taiwan, saying that Taiwan values freedom, democracy, and human rights, and therefore is an important partner and friend to Japan.
As China's military strength explands, Taiwan is building stronger friendships with its democratic allies.