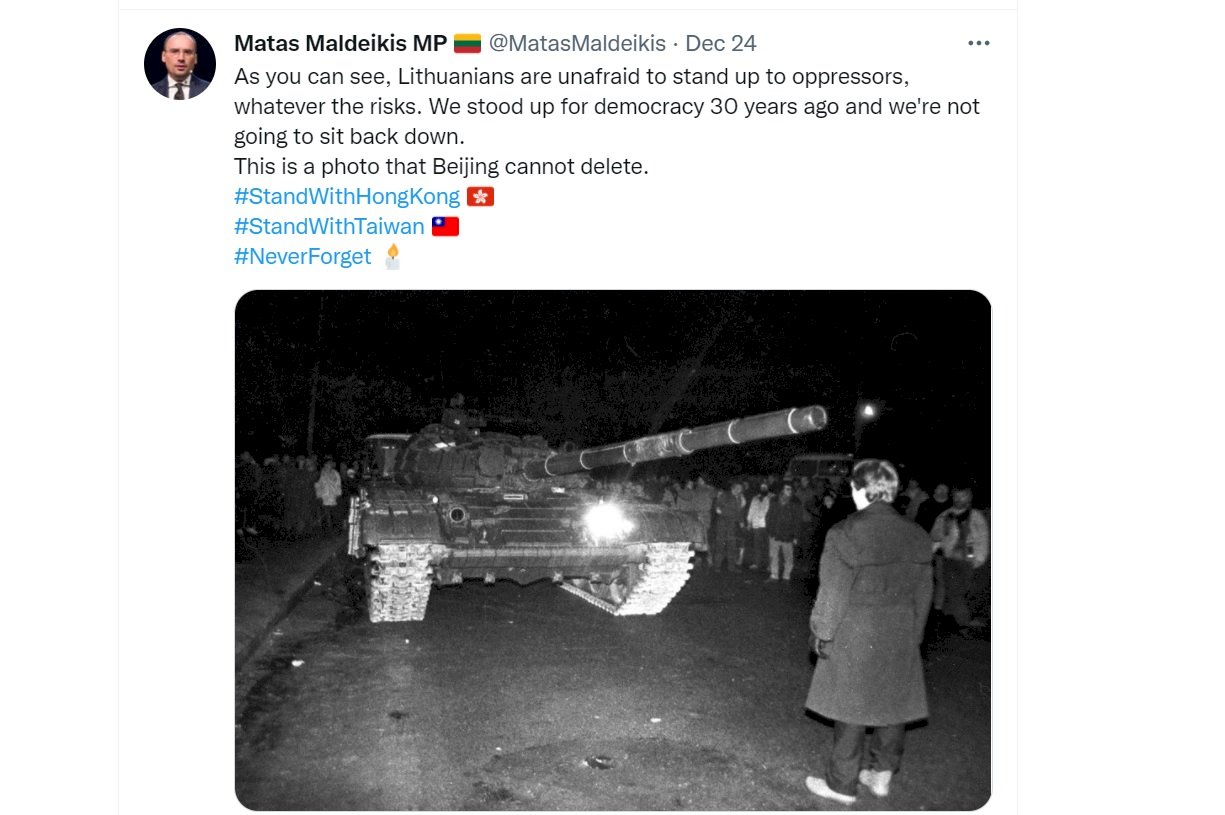 Lithuanian lawmaker Matas Maldeikis has drawn parallels between the 1989 Tiananmen Square Massacre and Lithuania's struggle for independence from the Soviet Union in a tweet.
On December 24, Maldeikis tweeted a photo of a Lithuanian man standing in front of a Soviet tank during the "January Events", a series of Soviet military actions during January of 1991 that left over a dozen Lithuanians dead.
The photo brings to mind the famous photo of the "tank man", who halted a line of tanks on a Beijing street during the 1989 Chinese democracy protests.
Maldeikis tweeted, "As you can see, Lithuanians are unafraid to stand up to oppressors, whatever the risks. We stood up for democracy 30 years ago and we're not going to sit back down. This is a photo that Beijing cannot delete. #StandWithHongKong #StandWithTaiwan #NeverForget".