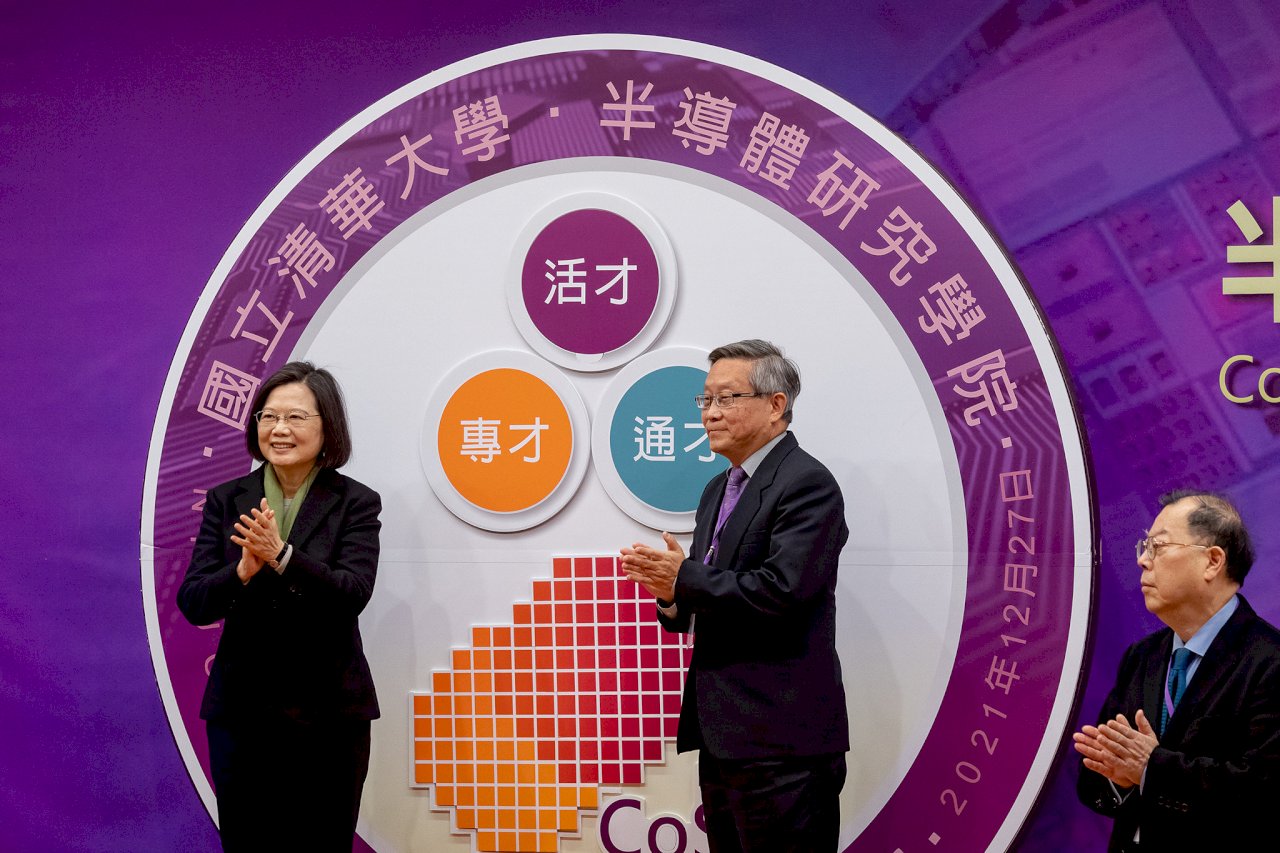 President Tsai Ing-wen says that entrepreneurs, administrators, and educators in Taiwan should work together more closely in order to take advantage of market trends and strengthen the future competitive power of the semiconductor industry. That statement came during the opening ceremony of National Tsing Hua University's new College of Semiconductor Research on Monday.
Earlier this year, Taiwan's legislature passed the National Key Fields Industry-University Cooperation and Skilled Personnel Training. This prompted the education ministry to approve the establishment of four key semiconductor research institutes dedicated to training professionals in the field. Each of those institutes is attached to a major university in Taiwan.
Tsing Hua University's College of Semiconductor Research is the fourth and final unit to be inaugurated as part of the program. The three previously opened are attached to National Cheng Kung University, National Yang Ming Chiao Tung University, and National Taiwan University.
The dean of Tsing Hua's newest college, Lin Burn-Jeng, says that the institution aims to train the leaders of the industry. This means students need to be not only specialists in the fields of science and technology, but also generalists, able to respond to rapid changes in the field.