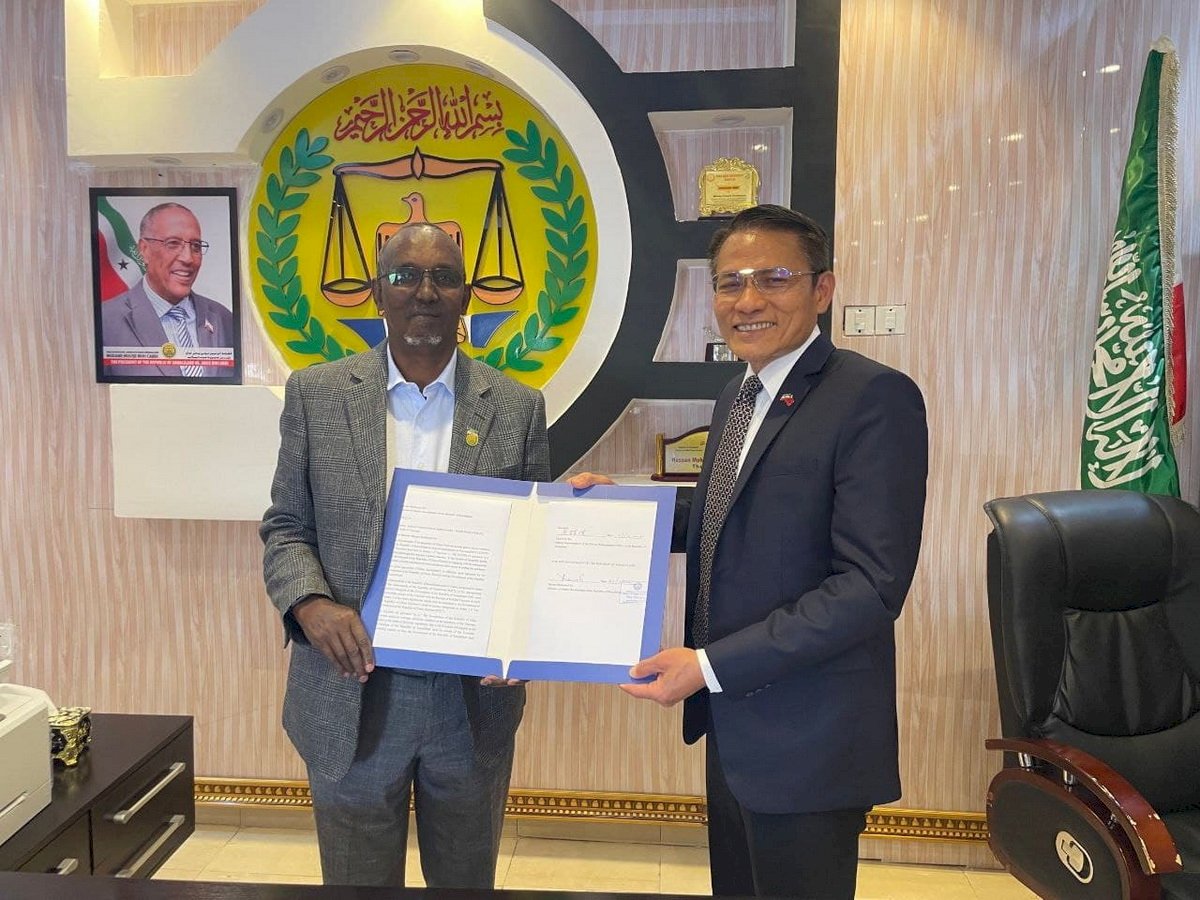 Taiwan will donate 150,000 Medigen vaccines to its ally Somaliland. That was the word from the foreign ministry on Tuesday. Taiwan's representative to Somaliland and Somaliland's health minister Hassan Mohamed Ali Gafadhi signed a contract on Monday.
COVID-19 continues to spread and infect people around the world, especially the Omicron variant. The foreign ministry says Omicron has caused COVID-19 cases in Africa to rise quickly, and it hopes the Taiwan-made Medigen vaccine can help Somaliland control the virus.
Taiwan is very concerned about other nations as they fend off massive outbreaks of the virus. Taiwan's slogan "Health for all, Taiwan can help" is to convey the message that Taiwan is always willing to help the international community, especially in regards to public health.
The ministry says that helping Taiwan's allies strengthens the world's ability to control this disease while Taiwan's support for other countries strengthens its international ties.