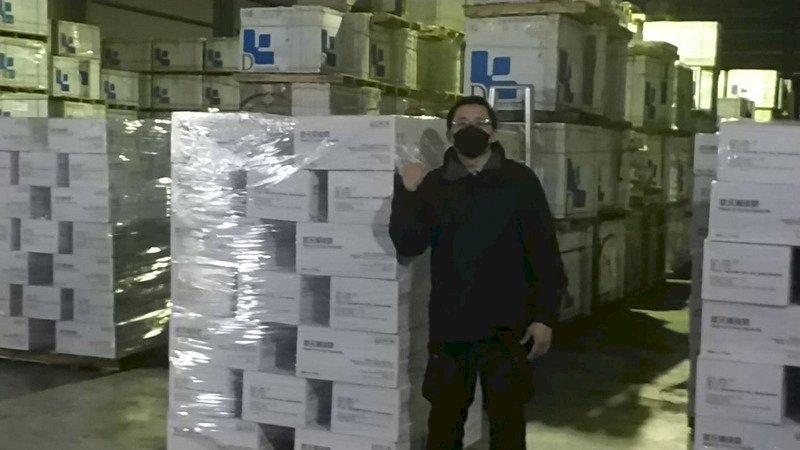 Taiwan's Good Land Food & Technology Co bought nearly 1,000 boxes of Lithuanian milk that was held up in customs in China. Mr. Tung, the CEO of the company, is from Hong Kong and says he plans to make a new Hong Kong milk tea drink using Lithuanian milk. He will be marketing it soon using the colors of the Lithuanian flag - yellow, green and red.
Taiwan's foreign ministry said on Tuesday that it's working to open up channels to buy more Lithuanian goods. That's as China continues to boycott many Lithuanian imports. Taiwan companies have stepped up voluntarily to buy Lithuanian goods blocked in China.
The Taiwan Tobacco and Liquor Corp (TTL) also recently bought over 20,000 bottles of rum that were bound for and rejected by China. The Taiwan government has since been sharing rum recipes to encourage people to buy the Lithuanian drink.
Ou said that the ministry is working to open up more channels for Lithuanian goods to come in. She said the people and government of Taiwan cherish how Lithuania is siding with democracy and building a close friendship with Taiwan. She said Taiwan supports Lithuania's strong stance and will help Lithuania overcome its current challenges.
Taiwan businesses have acted out of their own accord to buy Lithuanian products. Ou said this is a beautiful thing and she believes many Lithuanian products will be popular in Taiwan.