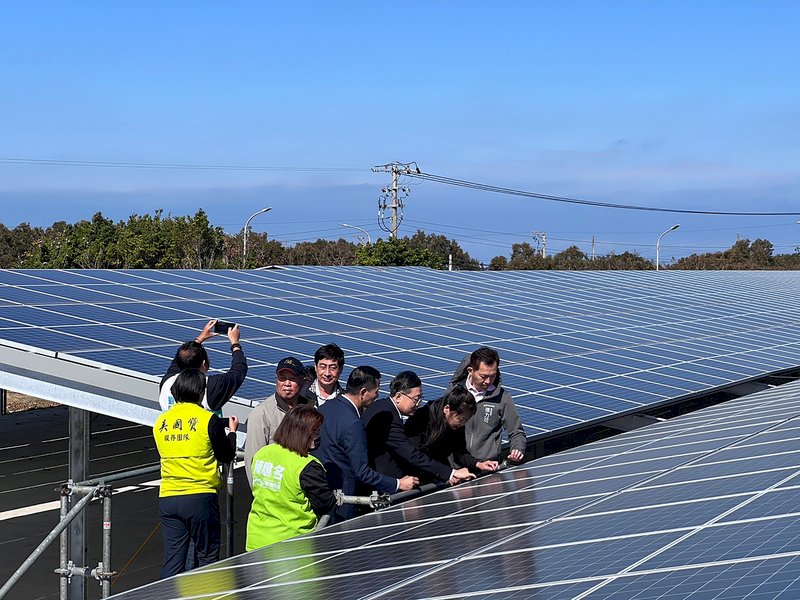 Deputy Economics Minister Tseng Wen-Sheng has highlighted plans to boost Taiwan's output of green energy within the decade.Tseng was speaking at a forum organized by print media outlets on Wednesday.
Tseng said the EU's Carbon Border Adjustment Mechanism is unlikely to have a big impact on Taiwan. He said Taiwan's steel sector will feel the biggest pinch from the mechanism, but that Taiwan's China Steel Corporation doesn't produce at the same rate as its overseas competitors, meaning the impact will be less serious. He also said that steel doesn't play such a big role in Taiwan's foreign trade.
Tseng said that a bigger impact will come from RE100, a corporate energy initiative made up of major global companies pursuing 100% renewable energy. Large companies' pursuit of partners who use green power has in turn pushed large Taiwanese companies' demand for green power.
Tseng said the government is continuing to push for more green power. He said that before 2025, bidding will begin for some solar power installations. Meanwhile, he said that some companies have begun their own investment in solar installations. Tseng also said that 2025 will see two off-shore wind farms begin commercial operations, and that off-shore wind power will give Taiwan 1.5GW of power per year starting in 2026.