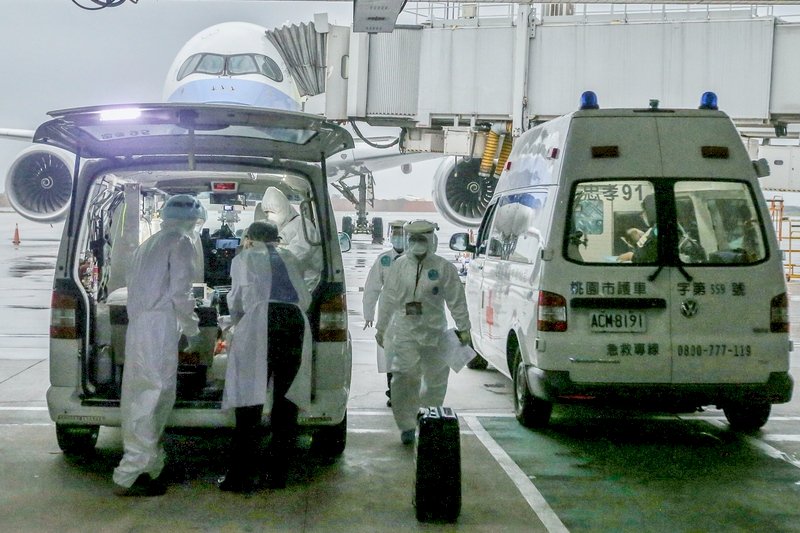 Health ministry officials are considering relaxing COVID-19 quarantine rules to prevent an excessive strain on Taiwan's health care system. That's amid a growing number of domestic COVID cases and a persistently high number of COVID-positive arrivals from abroad.
To help ease the strain on hospitals from such a high number of patients, the health ministry has already divided responding hospitals and hospitals with more than 500 beds in northern Taiwan into groups. The idea is to distribute COVID patients fairly equally among different hospitals to prevent any one hospital from being overwhelmed. Similar projects are in the works for hospitals in central and southern Taiwan.
But with most COVID patients who end up in the hospital staying for ten to 14 days on average and a number of new cases coming in from abroad each day, experts believe that Taiwan may need an extra 50 hospital beds per day to ensure that all who need care can get it. Therefore, the health ministry is looking at ways of loosening the rules governing COVID patients quarantine and their discharge from hospitals. However, the health ministry says it will still need to meet with experts and form a consensus before any change to the rules.