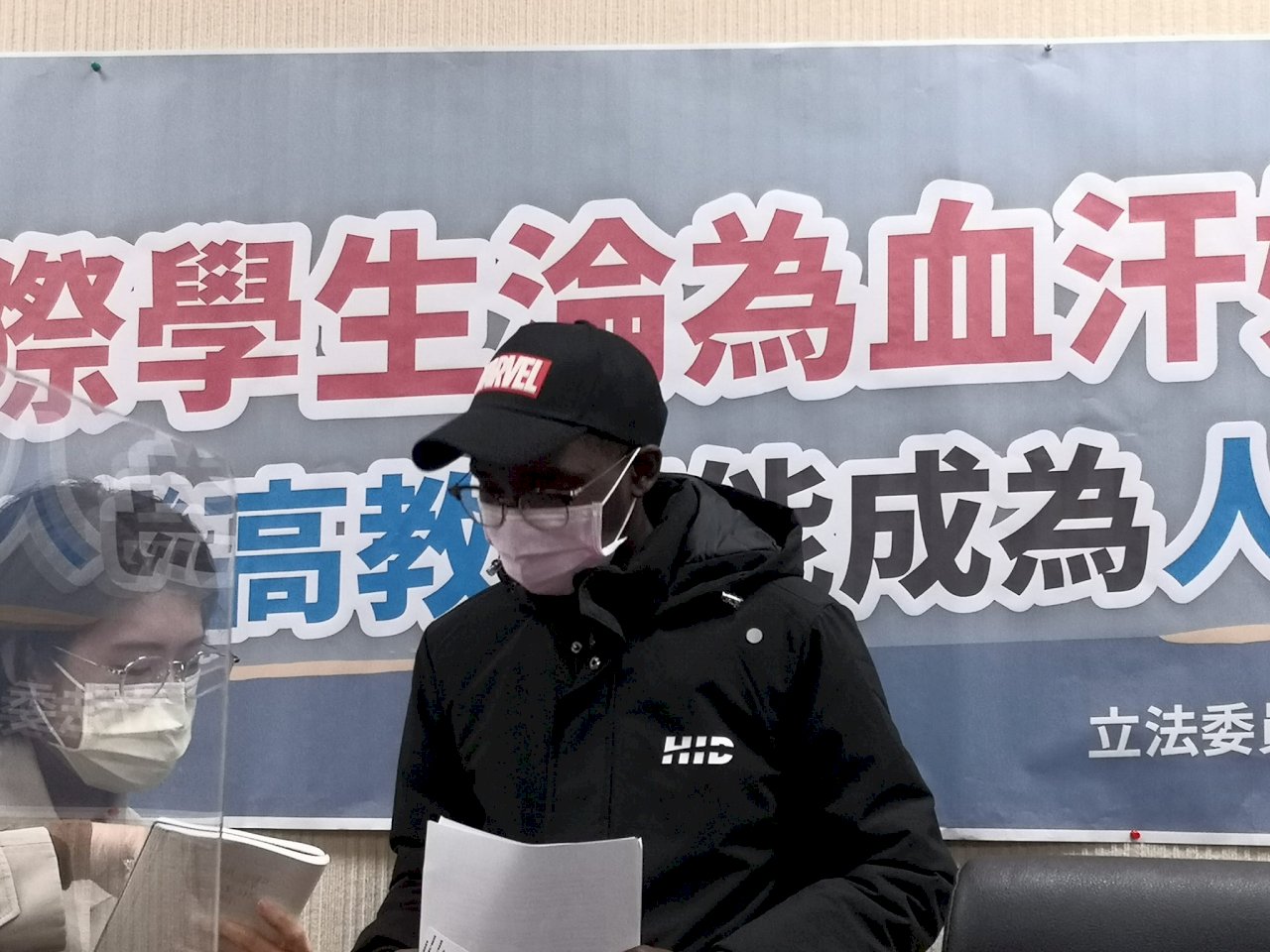 Ugandan student Mugisha Collines is calling on officials to help fellow students forced to work in slave-like conditions while studying at Taiwanese universities.
Mugisha is one of a number of students from Uganda who were convinced to come study at central Taiwan's Chang Chou University of Science and Technology with promises of scholarships, paid internship opportunities, and classes taught in English.
Upon arrival in Taiwan, however, the university told the students that there were no scholarships. The students also found that few classes were actually taught in English. None of them speak Chinese. In addition, the "paid internship opportunities" the students had been promised turned out to be factory jobs involving long hours and little pay.
Taiwanese news outlet The Reporter blew the whistle on the students' plight in an article published online Monday. The education ministry has since banned the university from accepting additional international students and cut its subsidy. The university disputes having promised English courses and says that any foreign students who didn't get scholarships either didn't apply or had their applications rejected.
At a press conference Wednesday, Collins said that during his two years in Taiwan, he once had to work more than ten hours at a time, and that he also had to take on two jobs. He said this barely left him enough time to attend classes, which he did not understand anyway. He described suffering both mental and physical torment.
He said that there are still other foreign students like him in similar situations. He called on the education ministry and the legislature to act to help them.
At the same press conference, DPP lawmaker Fan Yun said that the university was able to enroll Ugandan students under existing rules without needing to accept the education ministry's oversight of classes, instructor qualifications, or work-study programs. Fan said that this is not the first case of foreign students in Taiwan being forced to work, sometimes under slave-like conditions. She called on the education ministry to thoroughly reexamine enrollment of foreign students ahead of time as well as resources for helping foreign students in need.