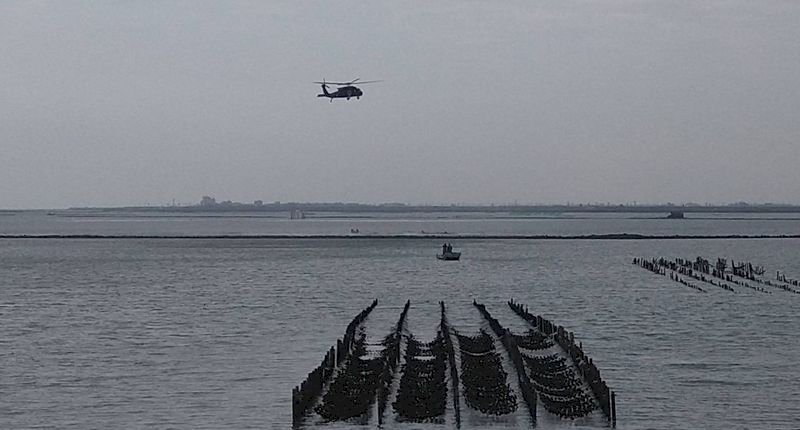 A military helicopter has found wreckage from an F-16V fighter jet that crashed on Tuesday, but the pilot of the crashed jet remains missing.
The jet disappeared from the radar off Taiwan's southwest coast on Tuesday afternoon during a routine training exercise. Eyewitnesses reported seeing the jet nosedive into the sea.
On Wednesday morning, a military helicopter found debris and aircraft tires. The military later confirmed that the debris belonged to the same jet that had crashed the day before.
However, the National Rescue Command Center says there are still no signs of the jet's pilot, 28 year old Captain Chen Yi.
Reports indicate the weather conditions and visibility were good at the time of the crash. The jet had passed a safety inspection in December.
There have been eight serious accidents involving F-16s in Taiwan since 1998. In addition, a Taiwanese pilot was killed in a 2016 F-16 crash during a training mission in the US.