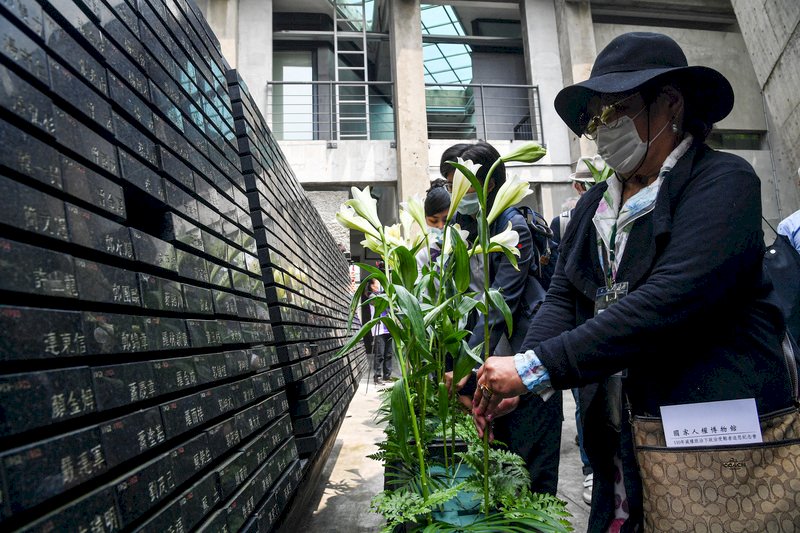 The Cabinet has agreed to change the amount of compensation that victims of Taiwan's post-war authoritarian government can claim.
In Taiwan, the period from the end of the Second World War to the early 1990's was marked by one-party rule and persecution of dissidents. Victims of rights violations during this period are already eligible for reparations. But on Thursday, the Cabinet approved revisions to regulations that in some cases will entitle victims and their families to even more.
Relatives of people unlawfully killed by the government during this period will be entitled to NT$12 million (US$434,000), double what they were previously allowed to claim. The amount allotted to relatives of people who were imprisoned until their deaths has been increased by NT$500,000 (US$18,000)
Meanwhile, compensation for those who were unlawfully deprived of their freedom is to be calculated in units of time, with each entitling victims to NT$120,000-NT$170,000 (US$4,300-US$6,200). The maximum payout for victims of unlawful detention is set at nearly NT$11.4 million (US$413,000).
Those who have already received compensation and who are eligible for more under the new rules can apply to the government to receive the difference.
The new rules also provide for people whose property was unlawfully confiscated during the authoritarian period and sets up a way of calculating compensation for property that cannot be returned.