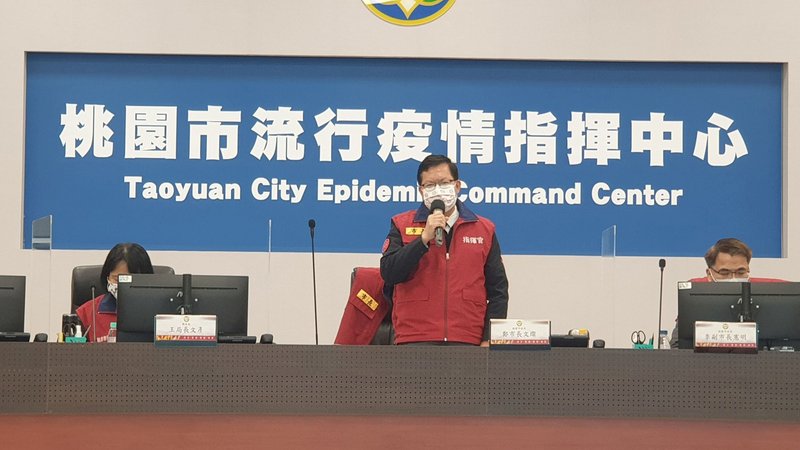 Two new confirmed cases of COVID-19 have been added to the cluster at a Zhongli branch of Union Bank of Taiwan. This brings the total number of confirmed patients that can be traced back to that source to 14.
The source of the infection is a personal care aide whose husband works at Taoyuan Airport as a baggage handler. On January 4, she visited the Zhongli branch of the bank to open an account.
Taoyuan Mayor Cheng Wen-tsan says that the city expanded the scope of testing on Wednesday night, and that two more infections have been identified. He says that 59 family members of those confirmed as infected with COVID-19 have been put in quarantine at a government facility. Additionally, 17 bank employees who tested negative for the disease have been asked to undergo preventive quarantine at home.
The scope of testing will encompass over 3,000 people who were at the branch of the bank between January 4 and 11, as well as employees and patrons of a restaurant where the staff of the branch had dinner.
Cheng says an additional testing station has been set up in Tunghsing Community in Taoyuan. Six hundred people were tested for COVID-19 there on Wednesday, and all results were negative.