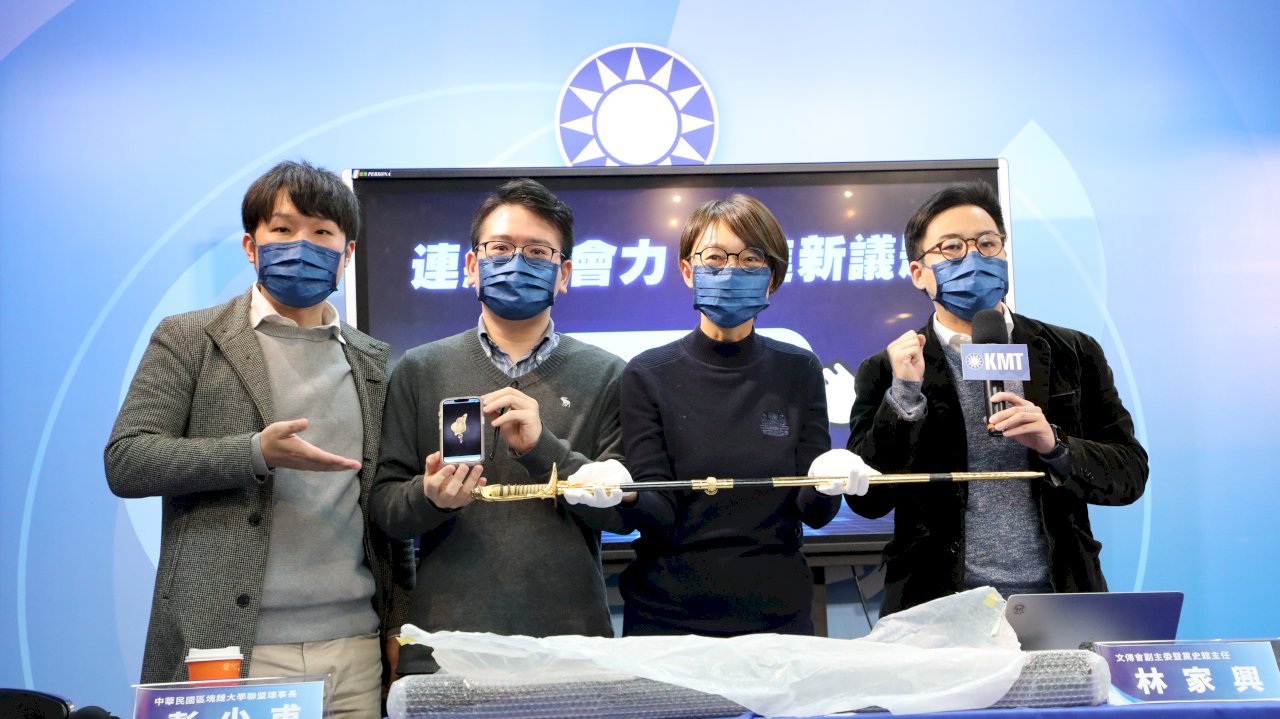 A ceremonial sword owned by former President Chiang Kai-shek has appeared on display at an influential US tech fair in the form of an NFT. Taiwan's largest opposition party, the KMT, says it decided to preserve the sword in digital form to make it more accessible to the public and to enrich popular understanding of Chiang's time in power.
The KMT says that for now, the digital artwork based on Chiang's sword is for display only. However, the party says it will consider a limited release of collectible tokens in the future.
An NFT, or non-fungible token, is a unique, non-interchangeable unit of data stored using blockchain technology. An increasing number of digital artists are storing their work in the form of an NFT to put on sale online. A person who buys an NFT can then use the token to demonstrate their ownership of the artwork.
The KMT says it worked with Taiwanese NFT marketplace Media.app to transform the sword into a digital artwork for display at US tech event CES 2022. A team of technicians took more than 3,000 photographs of the sword from various angles to create a detailed three-dimensional image.
Speaking at a press conference on Friday, Taiwan Blockchain Academia head Leo Peng says the project can bring the public closer to historical artifacts. He also says the artifacts can deepen people's understanding of the KMT's time in power under Chiang and his successors.
Chiang ruled China for twenty years before fleeing for Taiwan when the Chinese Communist Party took power in 1949. He then ruled Taiwan until his death in 1975.