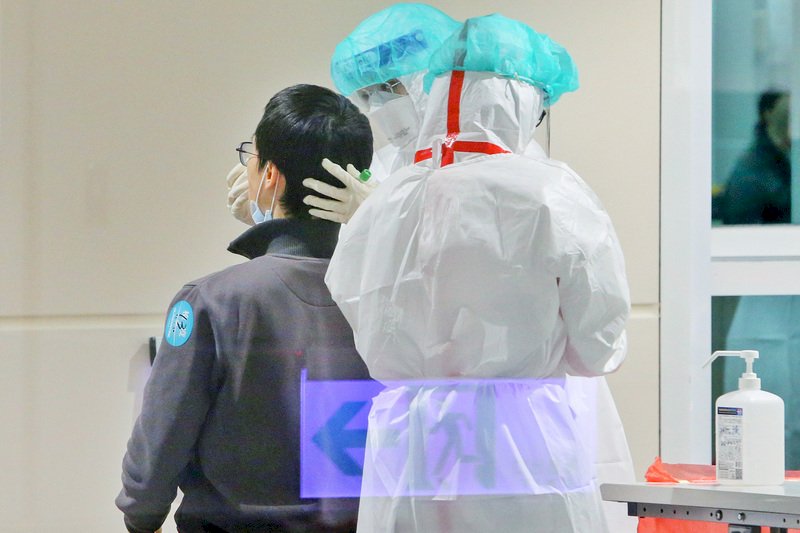 Taoyuan Mayor Cheng Wen-tsan is telling the city's medical personnel to test all patients who come in with upper respiratory complaints for COVID-19. That's as the city continues to see local cases, with five new cases reported in the city on Friday.
Three of the new cases reported on Friday are connected to a cluster centered on a Taoyuan bank. They include a local student who works at a restaurant where bank employees recently gathered. Authorities are working to identify people who may have come into contact with them recently. Four co-workers of one of the new patients have been put into quarantine.
Teachers and students at the restaurant employee's school have been put into quarantine, and the school is being shut for 14 days. Meanwhile, the people living with the restaurant employee are also in quarantine. The schools attended by the children who live with the restaurant employee have also closed for one day as a precaution.
One other case is connected to a cluster that began at a karaoke gathering. The patient works in a restaurant, which has been ordered shut for disinfection. Eleven recent contacts of this patient are being tested for COVID-19.