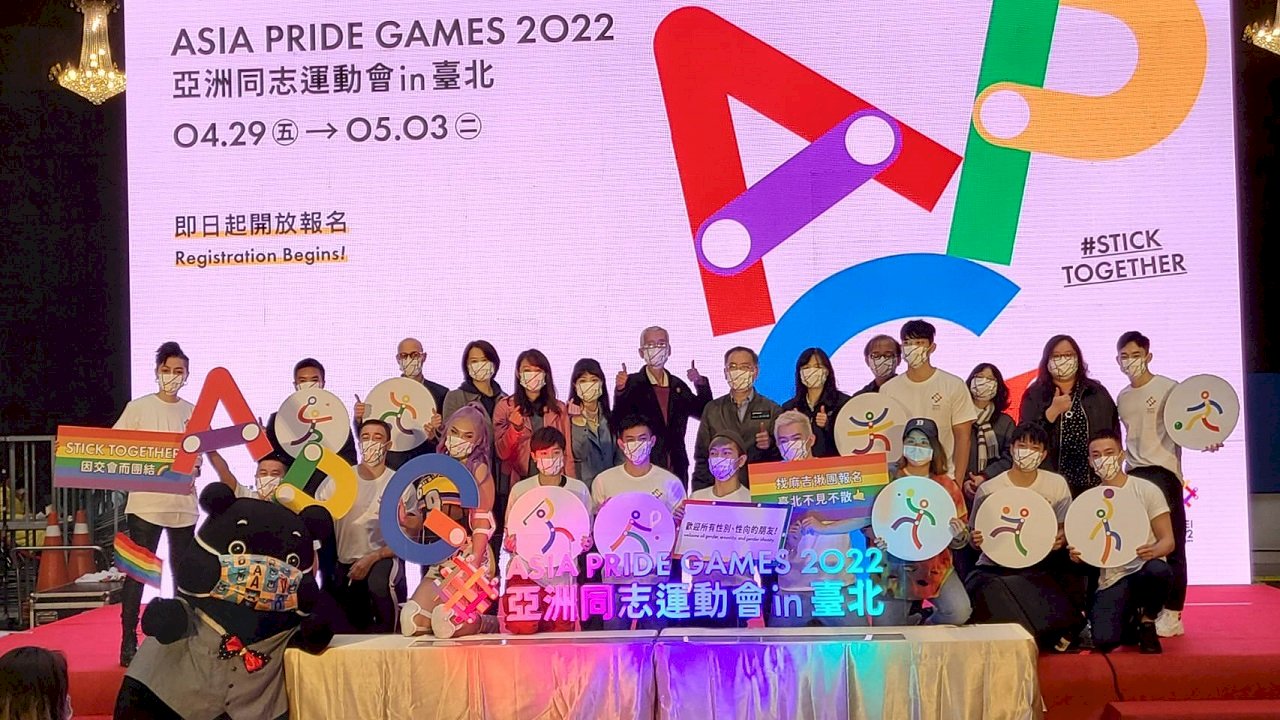 The Tokyo Olympic Games were not the only sporting event postponed due to the ongoing COVID-19 pandemic. Athletes can now put a new competition on their schedules for this year.
The registration for 2022 Asia Pride Games officially kicked off on Tuesday. The event will be held from April 29 to May 3. It was originally scheduled for last year, but was delayed due to the COVID-19 pandemic. Contestants will compete in 15 sports and activities, including bowling, tennis, volleyball, swimming, track and field, weight lifting, dodgeball, e-sports, softball, basketball, badminton, golf, running, table tennis, and soccer.
The competitions are open to anyone who isn't opposed to LGBTQ rights and loves sports. The chair of Taiwan Gay Sports and Movement Association, Yang Zhi-qun, says that one of the highlights of the games is having numerous categories for non-binary participants. The organizers are also encouraging amateur athletes and enthusiasts to participate in separate categories.
The president of Asia Pride Games Alliance and one of Taiwan's most prominent gay civil rights activists, Chi Chia-wei, is also encouraging participation in the spirit of gender equality. He says that in the past there existed toxic stereotypes of masculinity in sports, which are now changing as openly homosexual athletes gain prominence.
Taipei Deputy Mayor Tsai Ping-kun says that because of the COVID-19 situation, registration for the event is currently only open to people residing in Taiwan. If conditions improve, steps may be taken to include participants from Southeast Asia and other parts of the world.
A number of cultural events and discussion forums will take place on the sidelines of the five-day games with the aim of creating a friendlier and more equal environment in sports.