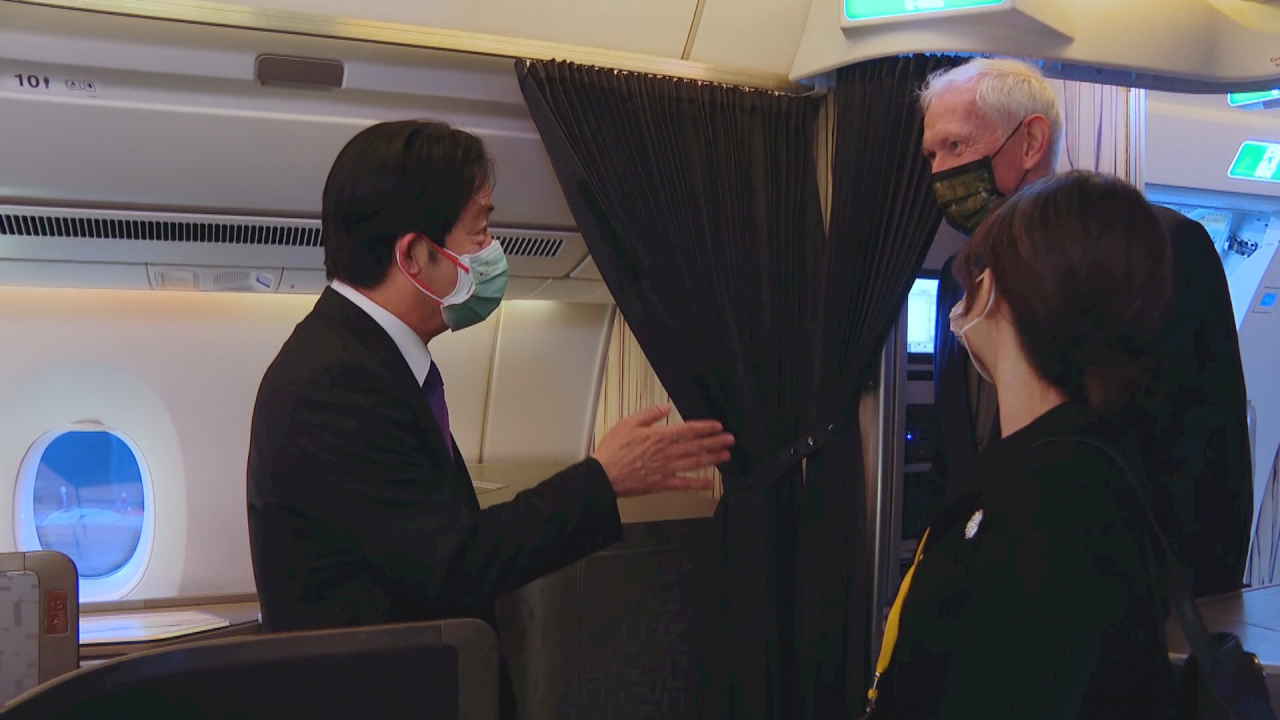 Taiwan's vice president, Lai Ching-te, has landed in Los Angeles, on his way to Honduras for the inauguration of the country's new president.
A plane comes to rest at LA International Airport with a VIP on board: Taiwan Vice President Lai Ching-te. On hand to welcome him are Taiwan's US Representative Hsiao Bi-khim and the chairman of the American Institute in Taiwan, James F. Moriarty.
Stepping out of the plane, Lai waves for the cameras. Honduras' Consul General in LA Maria Fernanda Rivera greets him with flowers.
And the welcomes don't stop there. A crowd of local Taiwanese residents is waiting outside Lai's hotel, waving flags enthusiastically. Some of them say they woke up at 3 a.m. to be there.
To avoid spreading COVID, there's no hand-shaking, but the crowd gets small gifts as a token of gratitude.
One man says he's disappointed Lai won't host a banquet with local Taiwanese, but he understands that COVID means the event can't go ahead.
Lai faced protests by local Chinese last time he was here, but at least one Chinese person supports his visit. He says Chinese people have faced long years of oppression.
It's only a brief stopover, but Taiwan's vice president is enjoying a warm welcome in the Golden State.