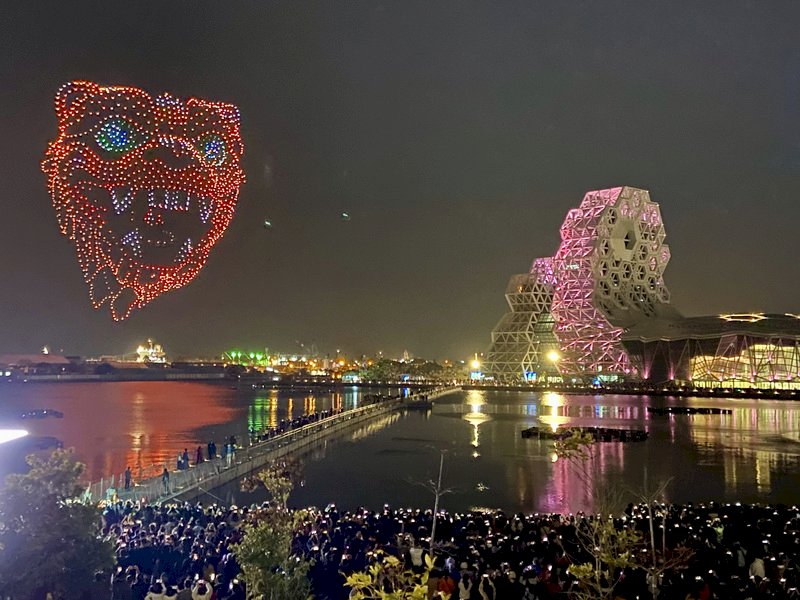 The Lantern Festival traditionally marks the end of Lunar New Year festivities. Taiwan's tourism bureau hosts an annual event to mark the occasion, and this year, the festivities are taking place in southern Taiwan's Kaohsiung City.
The fifteenth day of the first month on the lunar calendar marks the Lantern Festival. But this year, Taiwan's tourism bureau will celebrate the holiday for an entire month. The 2022 Taiwan Lantern Festival is taking place in Kaohsiung City between February 1 and February 28.
There are magnificent light shows and impressive sculptures, but one of this year's main draws is a giant transparent inflatable person lying on their back in the middle of a grass field. This installation, titled "Aerial Being", is on display starting at 3:00PM every day of the Lantern Festival, and people lie down next to it to just take a load off.
The artwork is the brainchild of Japanese artist Yasuhiro Suzuki. It weighs a staggering 200kg and measures 25 meters in length. The deputy head of Kaohsiung tourism bureau says it takes an hour to inflate the sculpture each day.
As Taiwan goes back to work after the 9-day Lunar New Year break, this giant supine person might be a good reminder to take a break, even in the busiest of times.