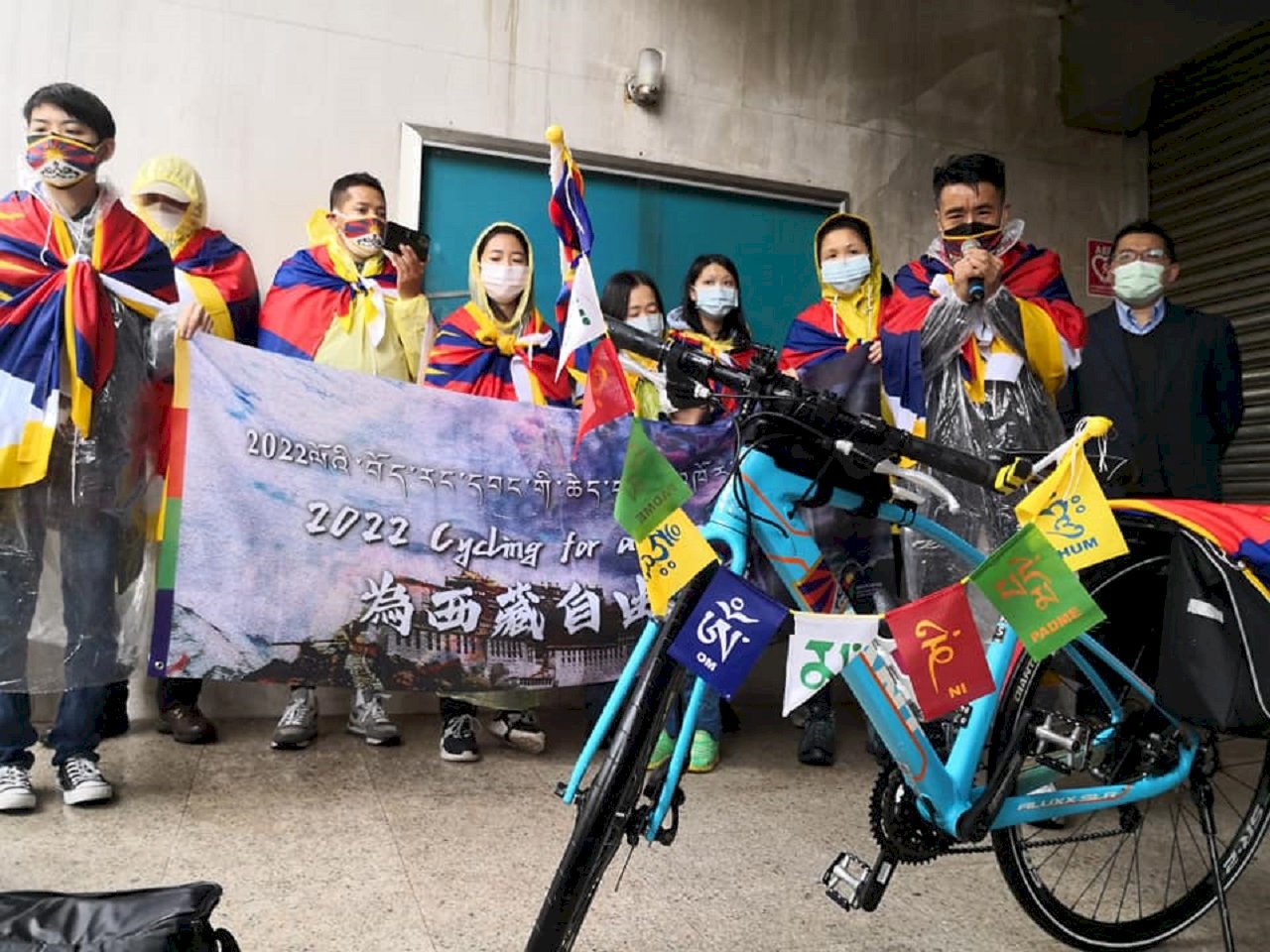 A large crowd awaits the start of the annual campaign "Cycling for a Free Tibet". This event marks the 63rd anniversary of "Tibetan Uprising Day", when Tibetans came together in mass protests against China's military rule. The rebellion was unsuccessful, and Beijing remains in control of the region over 70 years after its invasion.
Cycling for a Free Tibet kicked off on Wednesday, supported by various Tibetan groups and rights advocates. These riders braved the rain as they cycled from Taipei's 228 Peace Park to the legislature building for a press conference.
Human Rights Network for Tibet and Taiwan founder Tashi Tsering says that he especially hopes the group's message will reach Chinese students studying abroad in Taiwan. He says that China has hidden the truth about Tibetan occupation from students. Tsering says it's Taiwan's responsibility as a democracy to educate all students about these human rights violations.
Cycling for a Free Tibet will also hold four more events in Taipei, on February 16 and 23, and March 2 and 9. Kaohsiung will host an event on March 6, followed by Taichung on March 12, for a total of seven cycling events. The campaign also aims to draw awareness to related issues, like China's oppression of protests in Hong Kong and the Uyghur genocide in Xinjiang.
New Party Power legislator Chiu Hsien-chih and independent lawmaker Freddy Lim say that they support Tibet's liberation. They are also calling on lawmakers to revise Taiwan's refugee policies, so that people who are fleeing oppressive regimes can find a safe haven in Taiwan. As far as the cycling campaign, these riders say they're willing to ride through rain or shine to spread their message across the country.