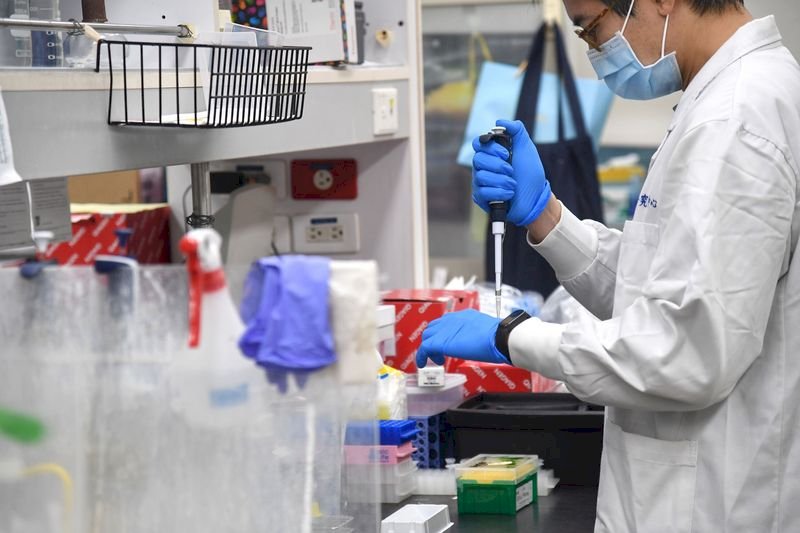 Taiwan's Academia Sinica has developed an Omicron-specific mRNA vaccine as a part of its world-leading research project. That was the word on Monday from President Tsai Ing-wen, who says that the accomplishment highlights the excellence of Taiwan's biotechnology and medical care fields.
Academia Sinica researcher Tao Mi-hua says that the research team decided to include the Omicron variant in the project after it became the dominant strain worldwide in January. Still, Tao says it will take a while before the project's Omicron vaccine makes it into mass production.
Tsai says that the government has been pushing the country's biotechnology development over the past few years. That includes efforts to advance stem cell research and telemedicine. Tsai also says Taiwan is recruiting talented professionals to research and develop more smart technology in medical care and regenerative medicine.
The president also says that providing the best medical care depends on linking some of Taiwan's strongest industries, including information and telecommunications technology, together with biomedicine. Tsai says that she has great hope for further development in biomedical technology, and that working together will help Taiwan meet its industrial goals in the new year.