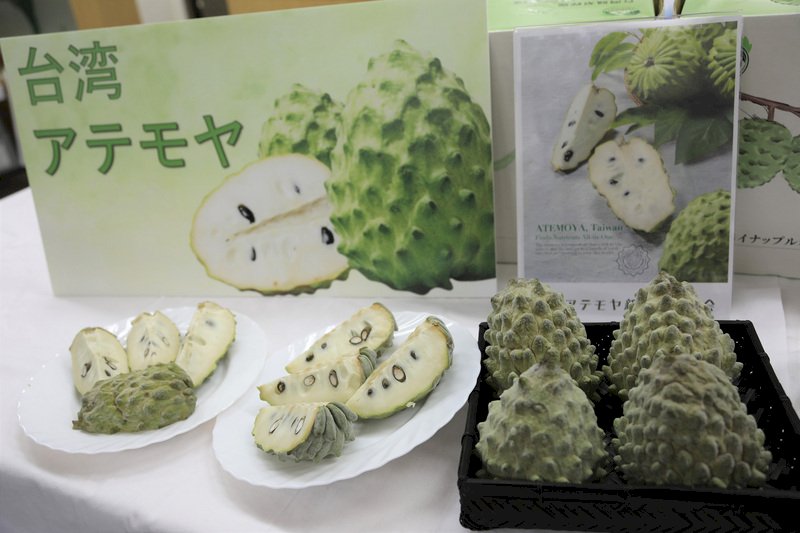 Taiwan's atemoyas, or "pineapple sugar-apples," will be sold in Japan for the first time starting March. Atemoyas are a fruit that are a cross between sugar-apples and the tropical cherimoya fruit. Japan's decision to import Taiwan's atemoyas comes after China banned importing the fruit from Taiwan, along with pineapples and wax apples last year.
After China announced its ban on Taiwanese pineapples, Japanese consumers started buying up the fruit in a show of support for Taiwan. Since then, Japan has become Taiwan's top export market for pineapples.
Taiwan will begin by exporting frozen pineapple sugar-apples to Japan.
Tokyo's Taiwan Trade Center Director Raymond Chen said on Wednesday that ads promoting Taiwan's pineapple sugar-apples are already up in Tokyo metro stations.
Taitung grows 57,000 tons of pineapple sugar apples a year and exports 16,000 tons a year. Taiwan's Council of Agricultural Affairs says it hopes Taiwan can export 2,000 tons to Japan.