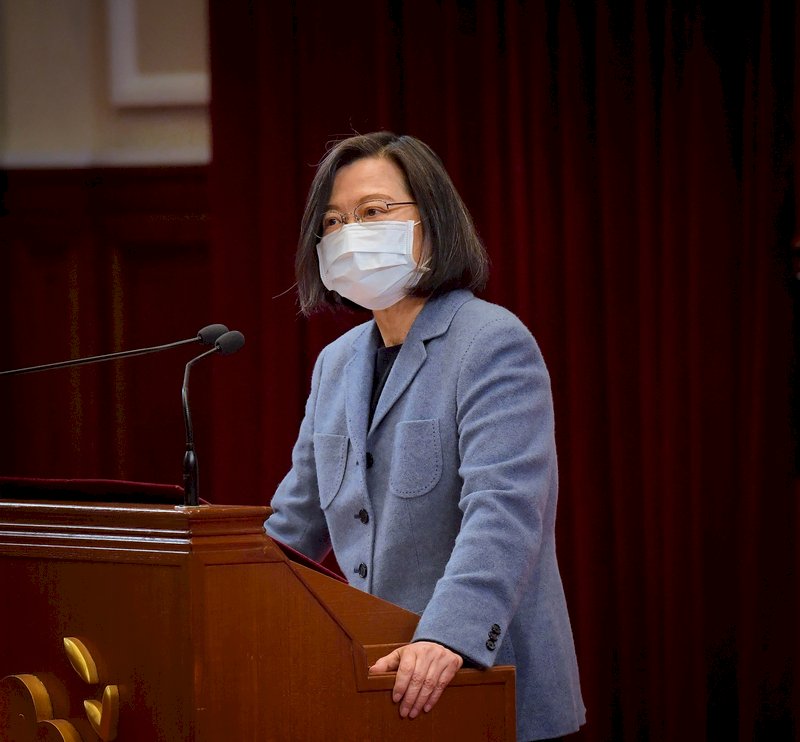 President Tsai Ing-wen says Taiwan will impose economic sanctions against Russia. Those sanctions come in response to Russia's military invasion of Ukraine, which began on Thursday.
Leaders from the United States, the European Union, the UK, Germany and Canada have all said they will impose crippling economic sanctions to deter Russia from proceeding with the invasion.
Speaking on Friday at National Cheng Kung University, Tsai said Taiwan will join with other countries and take punitive economic measures against Russia for its actions. She says Taiwan is ready to do anything that might help achieve a peaceful resolution to the conflict.
Tsai says she strongly condemns Russia for violating Ukraine's sovereignty, as well undermining regional and global stability.
So far, the government has not given any details of possible Taiwanese sanctions.
Economics Minister Wang Mei-hua says Taiwan will consult with its international partners before taking action. Global semiconductor giant TSMC says it will follow any export control rules that Taiwan announces.