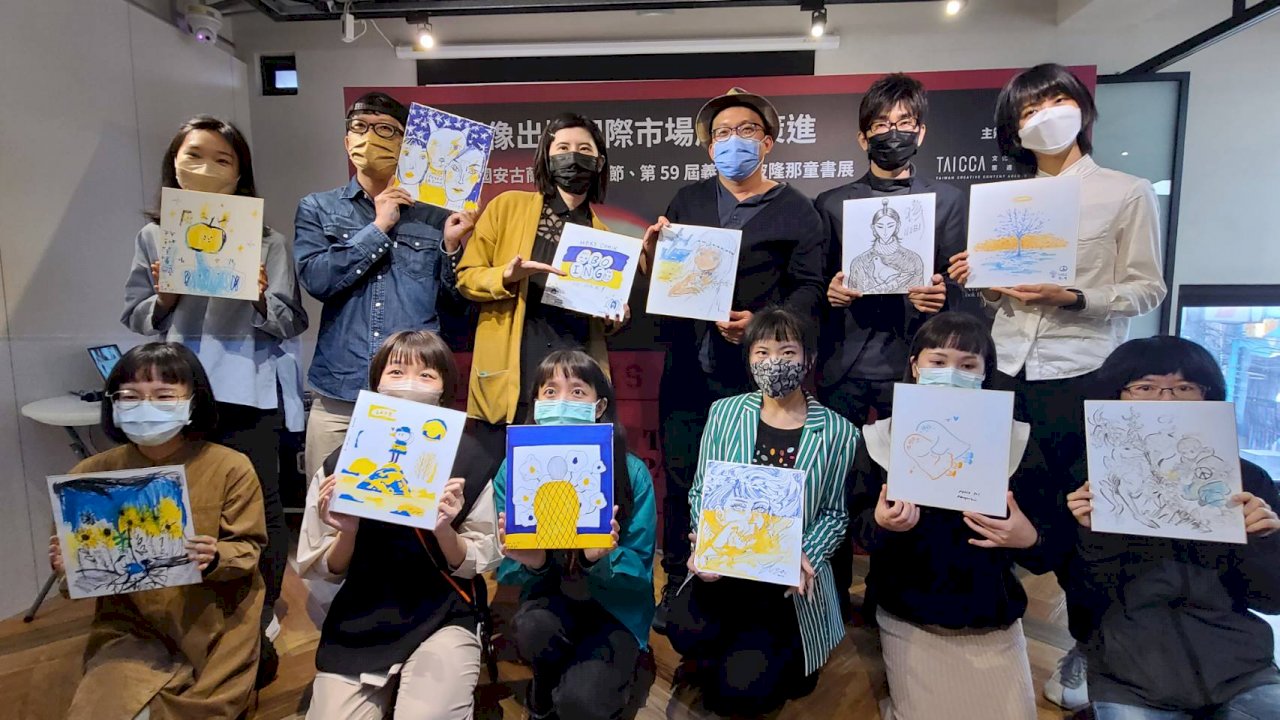 The war in Ukraine has prompted many countries to enact sanctions against Russia and send supplies to the people of Ukraine. Now, book exhibitions have become another arena where people around the world are taking a stand against the Kremlin's actions.
Opposition to the Ukraine war has opened a new chapter for international book fairs. Fourteen major book fairs around the world have suspended all cooperation with Russian publishers, and given Ukrainian books display spaces for free.
The Bologna Children's Book Fair in Italy, taking place later this month, will feature the works of a number of Taiwanese illustrators. At a press conference on Wednesday, these illustrators also took the opportunity to express their opposition to the war in Ukraine and their support for Ukrainian people.
To provide a visual element to their message, many illustrators took the time to draw pictures that called for more action to end the violence and oppression in Ukraine.
Taiwan Creative Content Agency's vice president, Alice Chang, says that the agency has always encouraged Taiwanese publishers to display their works around the world. Chang says that Taiwan is a free country, where authors and artists can take full advantage of creative liberties, and that makes the injustice and disregard for basic human rights in Ukraine all the more upsetting.
Chang adds that illustrators in Taiwan can use their own freedom and artistic skills to call for peace.
Taipei Book Fair Foundation Director Wang Hsiu-yin says that the foundation also condemns the Ukraine conflict. However, she adds that since Taipei's international book fair isn't for another three months, it's too soon to decide whether Russian publishers will be allowed to attend.
While Russia's place in the fair is uncertain, Wang says that the foundation is hoping to feature many Ukrainian works and allow Ukrainian authors to attend virtually.
June's book fair is months away. And the foundation still holds out a hope that by that time, the conflict in Ukraine will give way to peace.