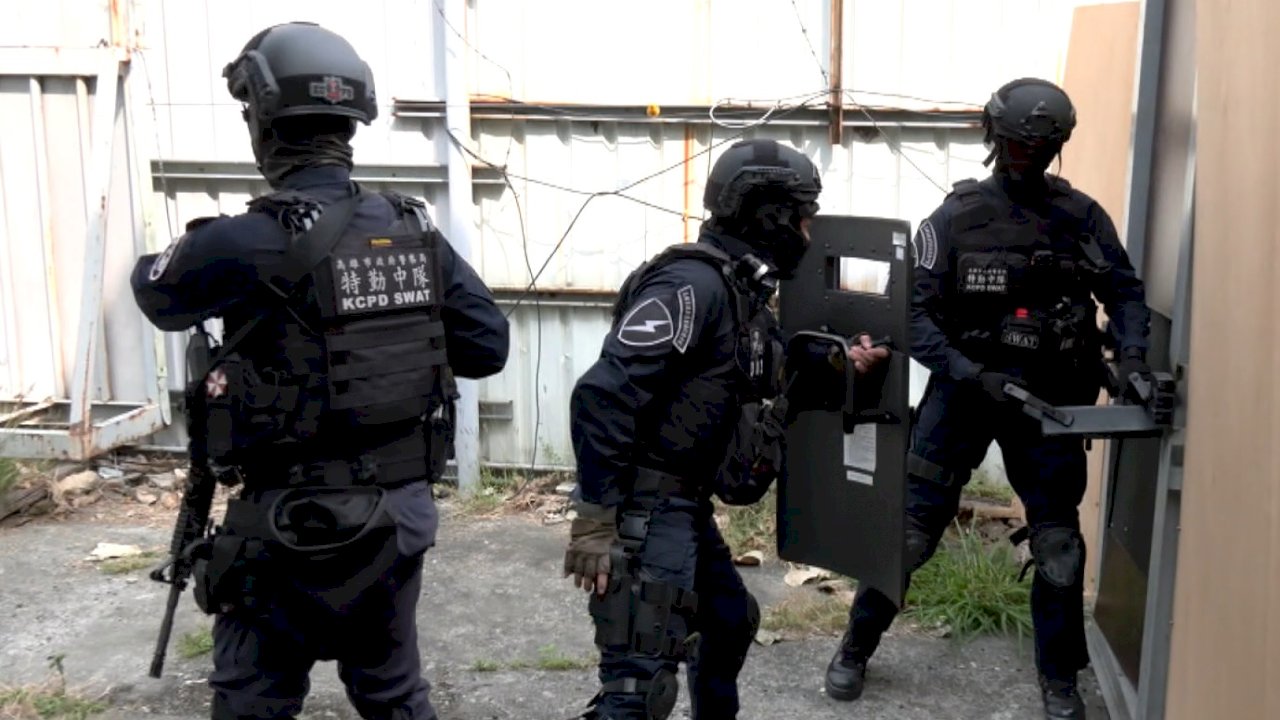 Proper training is crucial for success at any job. But when your job involves saving human lives and facing dangerous people with potentially lethal weapons, ample training goes from important to indispensible.
Kaohsiung City's Special Weapons and Tactics, or SWAT, team members are practicing with full battle gear. With constant training, subduing criminals and rescuing hostages becomes second-nature to them.
For the last three months, the team's newest members have been training with recently-purchased practice iron doors. They learn precise maneuvers and what tools are needed to get through any barriers in their way.
The unit's commander, Cheng Che-wei says that any lock can be broken and any door breached with the right methods.
Besides iron doors, other movable equipment is used in training. All this creates a sandbox environment where new recruits can train in the art of breaching premises under various conditions.
Kaohsiung's SWAT team was deployed 27 times in the last year. Its eleven new recruits are working on their skills and tactics, which they will put to good use saving lives in the future.
Tomasz Koper, RTI News