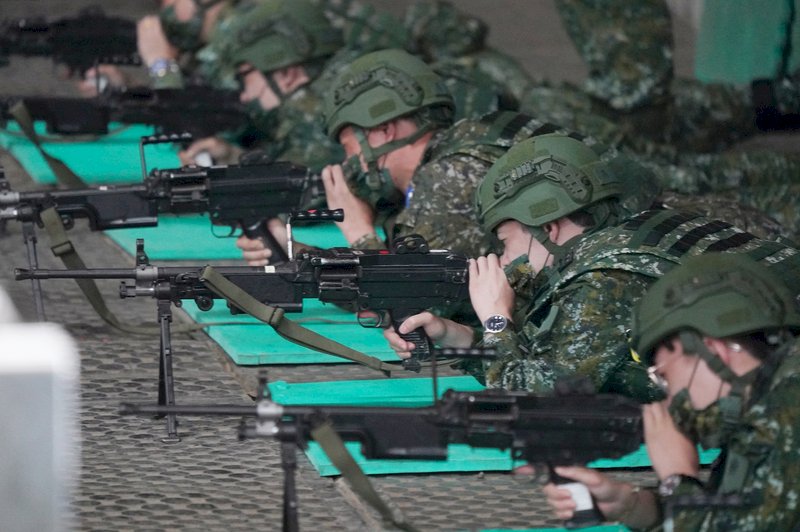 A recent poll found that most Taiwanese people support increasing the country's conscription service length from four months to a year or longer. That comes as Taiwan strengthens its own defenses while watching the Russia-Ukraine war unfold.
Earlier this month, Taiwan called up military reservists to participate in a new intensive two-week training program. The new regimen is twice as long as previous reserve training exercises. Taiwan has been strengthening its own defenses as aggression from China grows. The Russia-Ukraine war has escalated public fear that China will attack Taiwan.
Some Taiwanese lawmakers want to extend the country's mandatory conscription service from four months to a year or longer. This month, Taiwan Strategy Research Association and TVBS conducted polls which showed that 70-78% of respondents support lengthening conscription.
Reserves officer Lee Tseng-lu says that this batch of reservists have scored high marks for their performance, indicating, to him, that their morale is high.
Elementary school students are seen here cheering as reservists march by their school.
The principal of Wai Sheh Elementary School Song Wei-jie says Russia's invasion into Ukraine highlights Taiwan's need for strong defense measures. He says he wants to teach children the importance of Taiwan's military forces as they defend our nation.