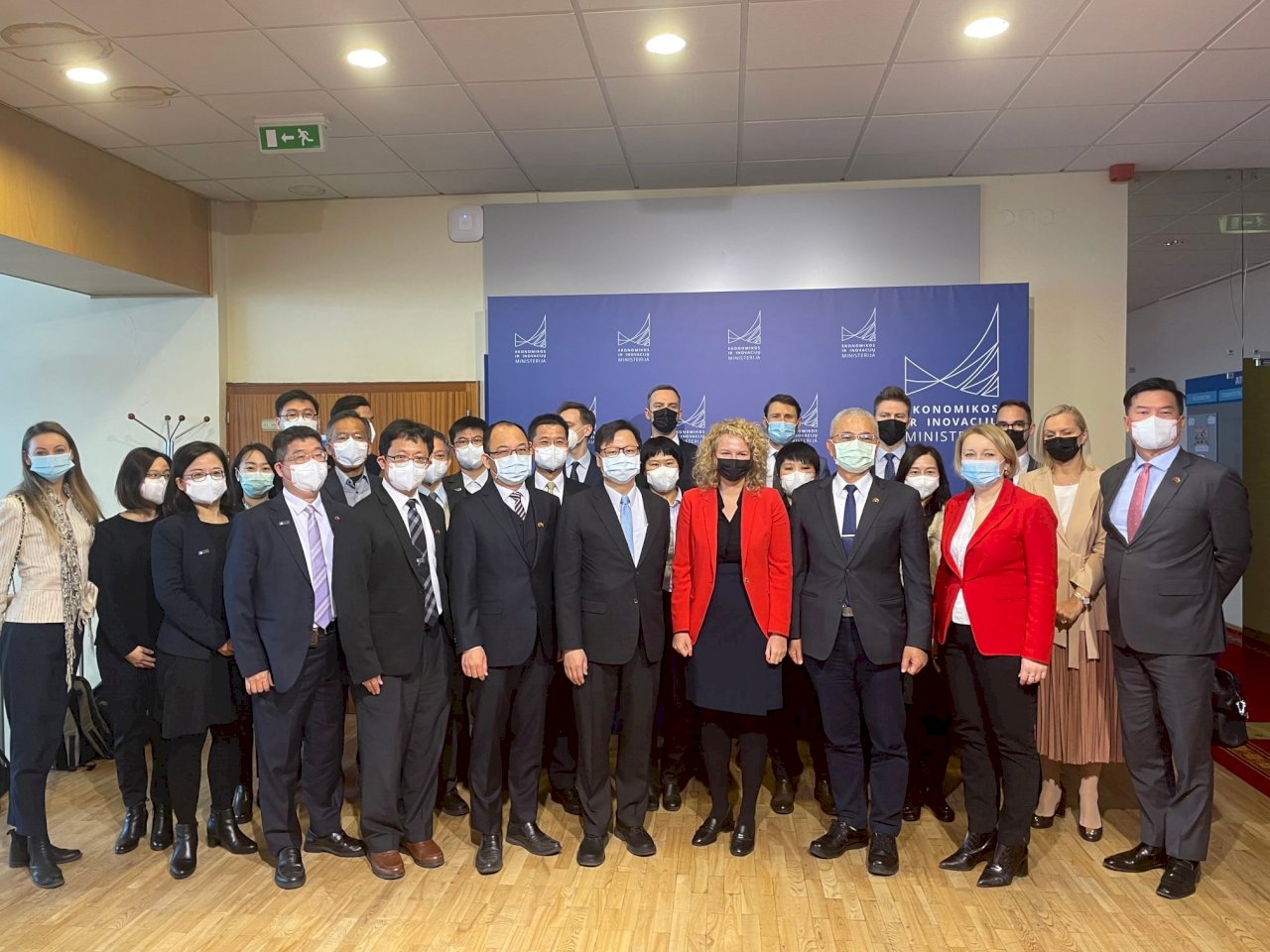 Taiwan has sent a delegation of about 30 officials and experts to Lithuania to discuss further cooperation in semiconductors and other fields.
Lithuania's Minister of the Economy and Innovation Aušrinė Armonaitė met with the delegation on Monday and said the two sides should consider setting up a semiconductor production center in Lithuania. Armonaitė said Lithuania has the experts and knowledge needed to become a progressive country in the semiconductor field.
In February, the Taiwan and Lithuania Center for Semiconductors and Materials Science opened in Vilnius. Armonaitė said the next step would be to set up a production center and to see if Taiwan's semiconductor companies would like to invest in it.
In November, Lithuania was the first country to welcome a Taiwanese Representative Office. That move led to Beijing hitting Lithuania with major diplomatic and economic sanctions.
To show its support for Lithuania, Taiwan launched a US$1 billion fund to offer loans for joint Lithuanian-Taiwanese investment projects and announced plans to set up a US$200 million fund to invest in Lithuanian industries.
In October, Taiwan also sent a 66-member economic delegation to Lithuania, Slovakia and the Czech Republic to strengthen economic ties in those countries.
After visiting Lithuania, the current delegation will also visit Slovakia and the Czech Republic.