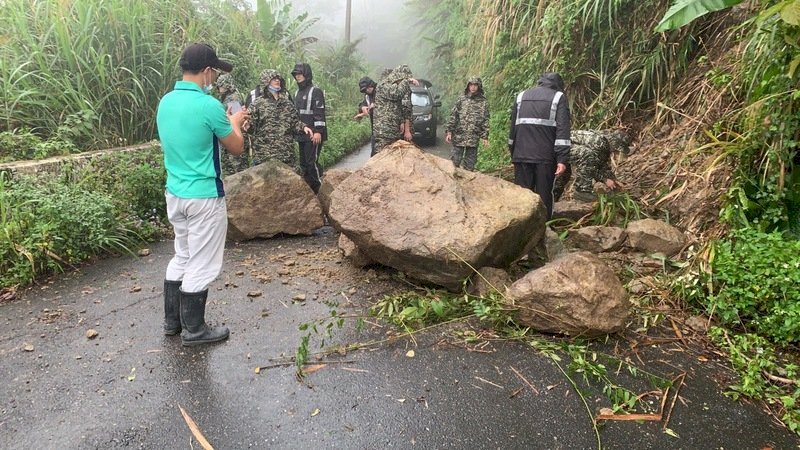 A magnitude 6.6 earthquake hit Taiwan's east coast on Wednesday after midnight, injuring one and causing considerable damage. Should Taiwan brace for more quakes in the future?
The earth shook in Taiwan after midnight on Wednesday, rousing many people from sleep. This magnitude 6.6 earthquake was the strongest this year. Its epicenter was located at a depth of over 30km, off the coast of Hualien in eastern Taiwan. The intensity registered at 6- on the 7-tier Taiwanese measurement scale. Luckily only one person was injured.
Central Weather Bureau's Seismological Center Head Chen Kuo-chang says that a rupture in the Earth's crust caused a release of energy through a series of quakes starting after midnight.
The quake, and the following aftershocks up to 6.1 in magnitude, were felt everywhere in Taiwan. Authorities recorded a total of 60 aftershocks, with magnitude over 3, originating from the same area. So much activity has scientists worried about the nearby Chihshang fault.
National Taiwan University Geology Professor Chen Wenshan says that earthquakes like this one release massive amounts of energy. This, in turn, can trigger quakes in neighboring faults earlier than they would happen otherwise.
Earthquakes happen in tectonic subduction zones fairly regularly, unlike those that originate on or near land. Only a handful of those were recorded since a devastating earthquake in 1999 which killed nearly two-and-a-half thousand people. Two strongest ones happened on one day in 2006 off Pingtung County, with magnitudes over 6.9. Third on the list is an earthquake which shook Hualien City in 2009. The magnitude of Wednesday's quake places it fourth in the ranking.
The release of energy during Wednesday's quake was so great that Taiwan might see medium- and small-scale earthquakes for up to two months from now. This most recent quake also left some scientists shaken up on whether Taiwan should brace for more geological activity in the future.