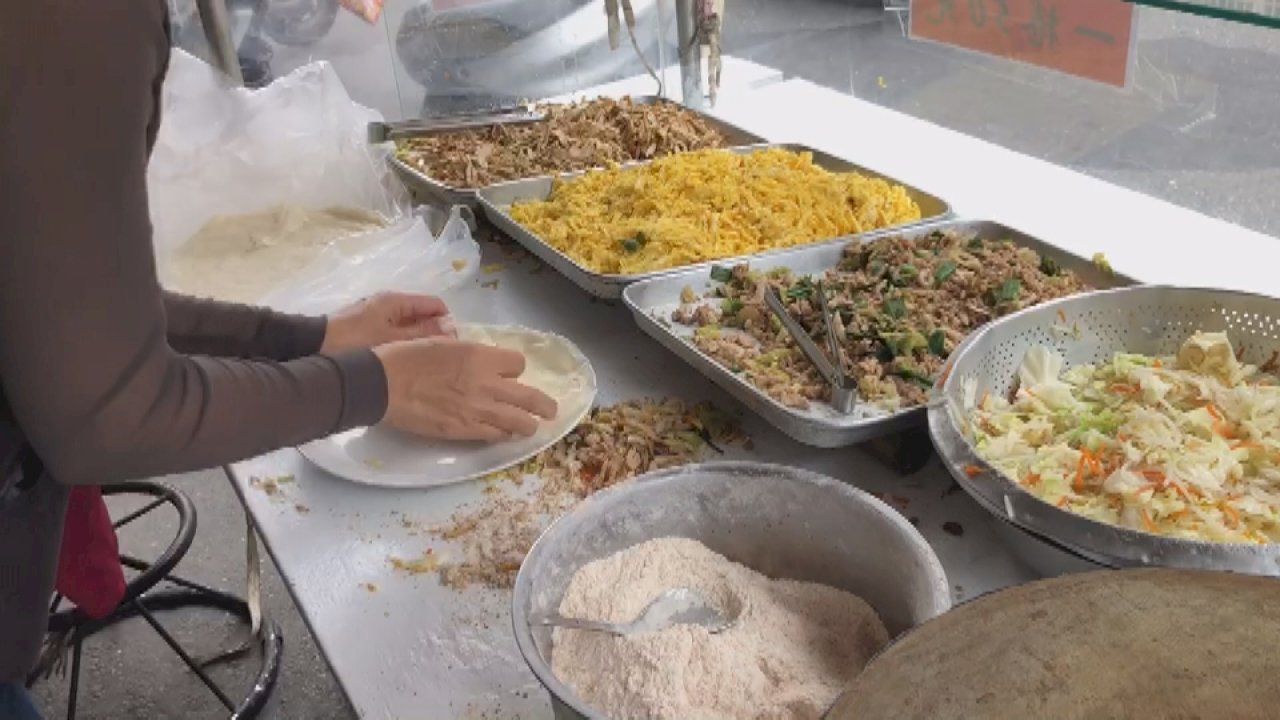 People in Taiwan are getting ready for a long holiday weekend, with back-to-back celebrations of Children's Day on Monday and Tomb Sweeping Day on Tuesday. But with the price of basic ingredients on the rise, holiday dining in 2022 is set to be a more costly affair.
The owners of this shop in Tainan are rolling up spring rolls as fast as they're able to, putting all kinds of sweet and savory fillings inside thin dough. Despite their efforts, the line in front of their door keeps getting longer.
Many of these shoppers have waited for two hours for their chance to buy their rolls. Some will use them as offerings during the Tomb Sweeping Festival on Tuesday.
In another shop, the owners are also struggling to keep up with demand. The line of customers here is long as well, and that's despite an increase of NT$5 per roll. The owner says the price hike is because the cost of flour has gone up significantly since last year. The customers don't seem to mind too much, though.
In yet another shop the prices stayed the same. The owner says she doesn't want to raise them, because most of her customers have been coming for a long time. But that means lower profit margins, which is putting a strain on the business.
Eggs, a popular ingredient in spring rolls, also remain pricey following a recent shortage.
Business owners say that the higher prices are an issue of supply and demand ahead of a holiday weekend. They hope things can go back to normal next week, but with global disruptions in grain supply, food prices may remain unstable for some time.
Tomasz Koper, RTI News