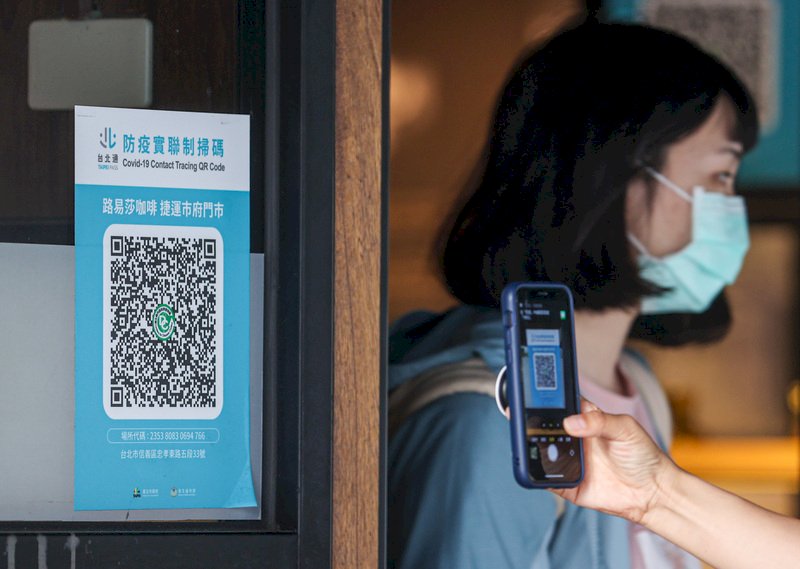 Taiwan is doing away with its COVID-19 contact tracing system. Previously, people entering various buildings and businesses were required to scan a QR code to register that they had been there. This system helped health authorities look up where COVID-19 patients had been and who they might have come into contact with.
Health Minister Chen Shih-chung announced the policy change on Wednesday. It takes effect immediately.
Chen also said that Taiwan will start distributing COVID-19 rapid test kits through a countrywide rationing program.
The first round of distribution begins on Thursday. Each round, people can purchase a pack of five COVID-19 rapid test kits using their National Health Insurance card or Alien Resident Certificate at participating pharmacies. Each kit will cost NT$100.
People whose ID numbers end in odd digits can make purchases on Monday, Wednesday and Friday, while those with even digits can go on Tuesday, Thursday and Saturday. Both groups can make purchases on Sunday. Health authorities have not said when the second round will begin.
Officials encouraged people to download the Taiwan Social Distancing App and said that rules for wearing masks and other disease prevention measures will remain in effect until May 31.