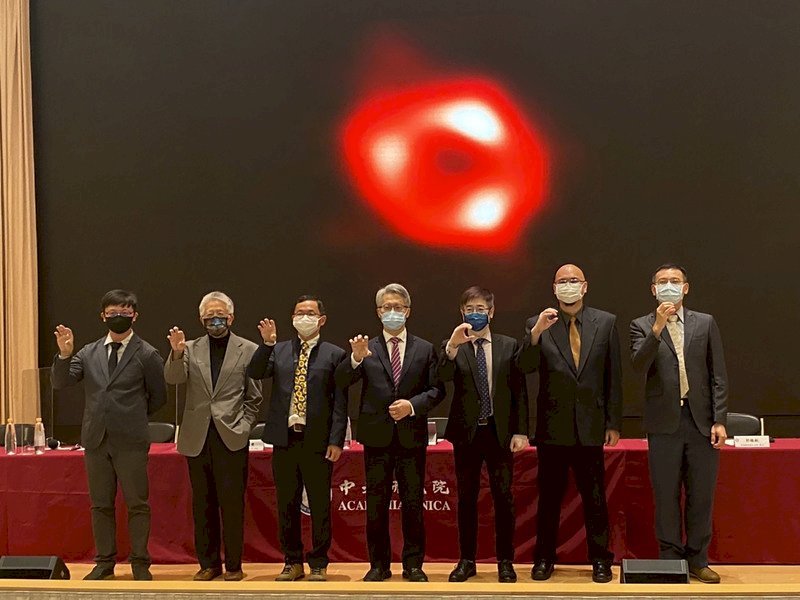 A team of scientists including astronomers from Taiwan's Academia Sinica has published the first-ever photo of the supermassive black hole at the center of the Milky Way.
A global network of radio telescopes called the Event Horizon Telescope made the photo possible.
Taiwan's national academy of science, Academia Sinica, is one of the 13 members of the project. Its president James Liao said that Taiwan's participation in the project highlights the country's role in the world's most important scientific discoveries. Taiwanese scientists helped operate telescopes, process the images and develop computer models.
The network also produced the first-ever photo of any black hole back in 2019. That black hole was located at the center of a distant galaxy named Messier 87.
But the black hole at the center of our own galaxy, named Sagittarius A*, is much smaller than Messier 87. That made the photograph published on Thursday much more difficult to capture.