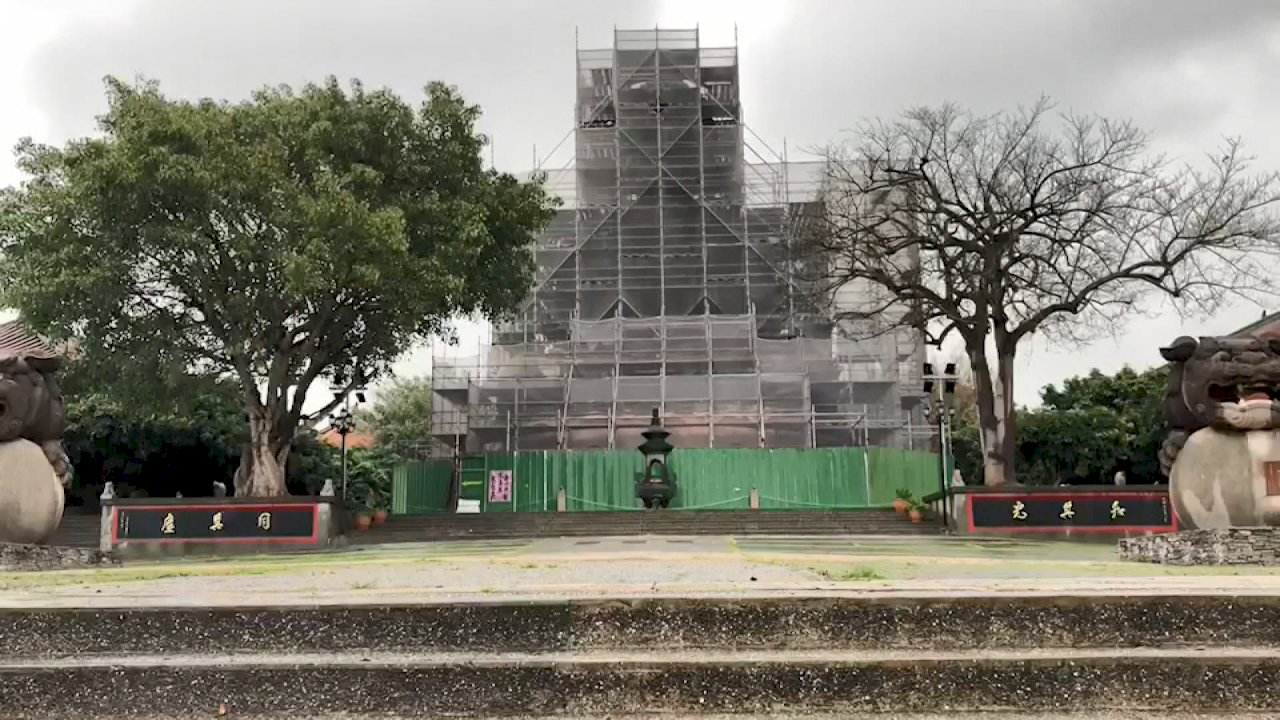 The giant Baguashan Buddha statue is a landmark of Changhua County. The county is celebrating its 300th anniversary next year. That's why local authorities want everyone, including statues, looking nice and presentable.
Visitors to Changhua County's Baguashan Buddha statue are greeted with an unexpected sight.
The 23-meter tall statue is wrapped with scaffolding and safety nets because of ongoing renovation efforts. But some residents are jokingly offering possible reasons why the Buddha is covered up.
One woman says the Buddha has been quarantined, even though few visitors have come this way recently, because everyone else is isolating as well.
Another resident says everybody needs a break, even the Buddha.
Online commenters didn't miss this opportunity for jokes either. Some say the Buddha is on vacation, while others suspect it's COVID quarantine or a typhoon day off.
In reality, Changhua County authorities are renovating the statue before the country's upcoming 300th anniversary.
County Head Wang Hui-mei says the renovated statue will add splendor to Changhua.
Besides the statue, the decorated archway at the entrance to the complex will also see fixes and get a fresh coat of paint. The maintenance project is co-sponsored by local businesses and scheduled to finish by the end of December.
Tomasz Koper, RTI News