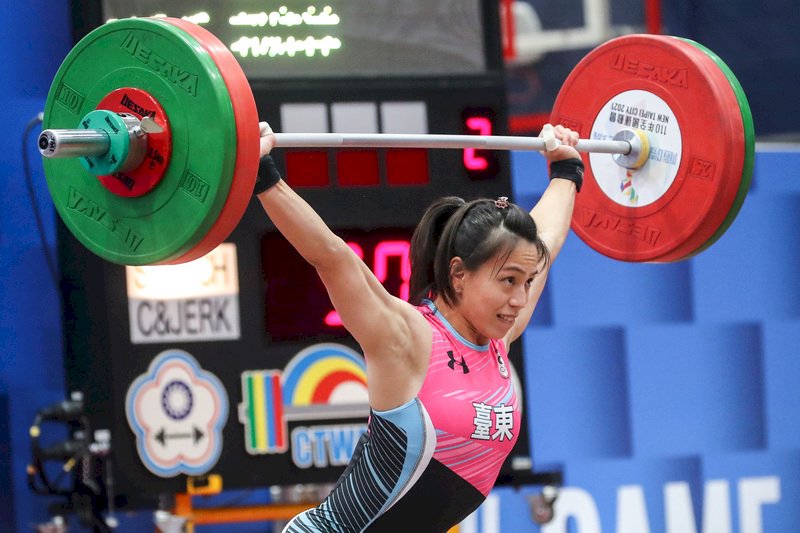 Taiwan's premier weightlifter – Kuo Hsing-chun – was in the news this week as she has added another item to her impressive list of accomplishments: writing a book! But before we get to that, let's take a look at the woman herself.
Kuo was born in 1993 in Yilan under her indigenous name Tana. She belongs to the Amis, one of Taiwan's indigenous groups.
Her Mandarin name alludes to the difficult circumstances of her birth, as it sounds similar to the Mandarin phrase hsing-tsun, meaning survive by good luck. Her delivery lasted for over ten hours and Tana was born with her umbilical cord wrapped around her neck.
Kuo started lifting weights and playing a number of other sports, like basketball, track and field, and soccer, in junior high school, but by the time she went to high school, she chose to specialize in weightlifting.
Tana has been active in sports for around 11 years. In that time, she has managed to win an Olympic gold medal, become the world champion in her class not once, not twice, but five times, won two Universiades, one Asian Games, and set 11 world records.
Following her gold medal at the 2017 Universiade, she was awarded Taiwan's Order of Brilliant Star and pledged to donate her winnings, totaling NT$1.9 million, to her community.
Kuo was in the news this week as she managed to add another accomplishment to her already-impressive record - she published a book. In it, she writes about what drives her in sports and training and overcoming life's difficulties. She says she hopes to lift not only weights, but also hope.