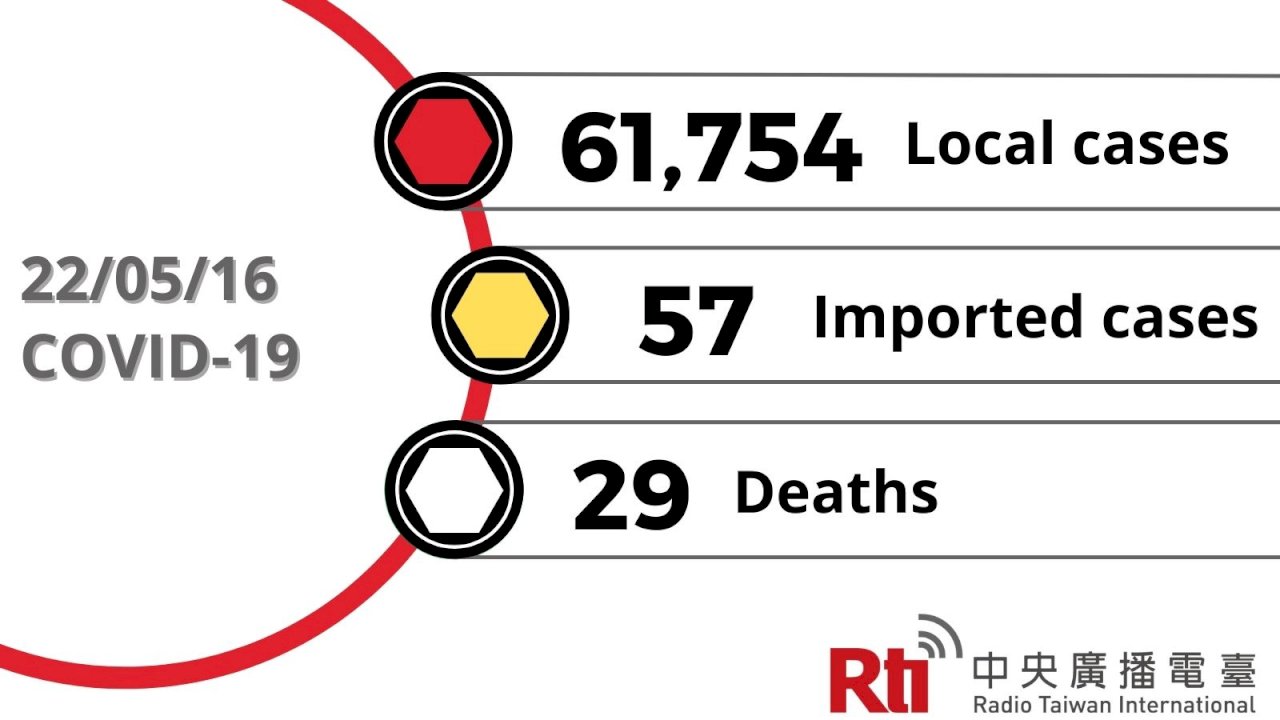 Taiwan reported 61,754 new local cases of COVID-19 on Monday. Twenty-nine more people have died from the virus.
The youngest was in their 20s, while the oldest was in their 90s. All but one of the people who died had a history of chronic illness, while more than half were unvaccinated.
The highest number of cases were found in New Taipei, with 19,898 new cases. The next highest was in Taipei with 9,274, followed by Taoyuan with 8,635.
The number of cases in other cities and counties is as follows:
Taichung City: 4,357
Kaohsiung City: 4,191
Tainan City: 2,612
Keelung City: 1,756
Yilan County: 1,646
Hsinchu County: 1,635
Changhua County: 1,411
Pingtung County: 1,092
Miaoli County: 1,014
Hualien County: 860
Hsinchu City: 832
Yunlin County: 644
Nantou County: 493
Chiayi County: 401
Taitung County: 379
Chiayi City: 254
Kinmen County: 153
Penghu County: 141
Lienchiang County: 19
Out of the people confirmed with COVID on Monday, 148 have moderate to severe symptoms. The youngest is over 10 years old, while the oldest is in their 90s.
Of the people with moderate to severe symptoms, 68 are unvaccinated, 12 have had one dose, 17 have had two doses, and 51 have had three doses of a COVID vaccine.
Taiwan also recorded 57 imported cases of COVID-19 on Monday.
Taiwan's health authorities announced on Monday that those over the age of 65 who have tested positive with a rapid test can be prescribed the antiviral medication Paxlovid.