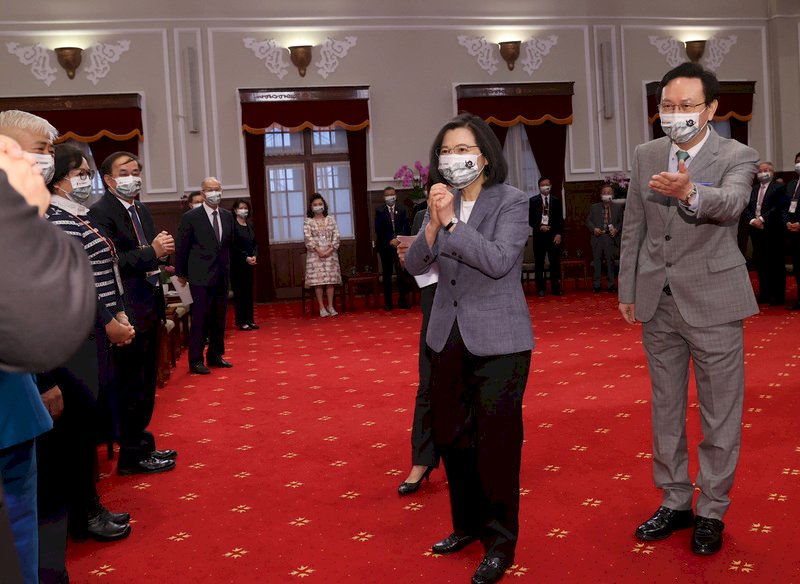 President Tsai Ing-wen expressed her support for Taiwan's overseas businesses on Monday. Tsai says that the government will continue its work linking industry with officials and research. She also says officials will provide aid for industrial upgrades and opening new markets.
Speaking at a meeting with the Asia Taiwanese Chamber of Commerce, the president thanked the group for its help in Taiwan's push to join the CPTPP, a multilateral trade agreement.
Tsai also says she has directed various officials to assist Taiwanese businesses in overcoming the challenges created by the pandemic. She added that the government has already approved 300 applications for financial relief, helping overseas businesses secure US$100 million in loans.
Speaking to the chamber, Tsai welcomed overseas businesses to invest in Taiwan. She says the government has already extended its Invest Taiwan initiative to 2024, offering NT$43 billion in credit for businesses to invest in Taiwan.