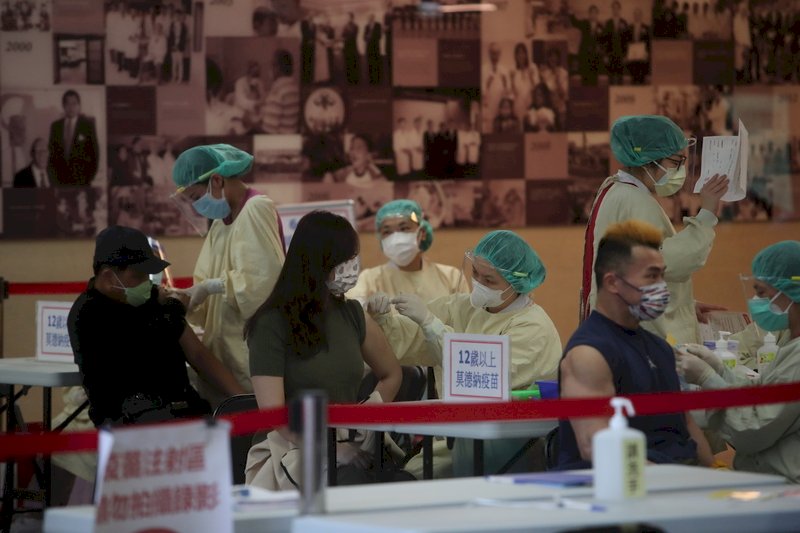 Taiwan has started a new policy that allows household members of COVID-19 cases to no longer isolate themselves if they have received three shots of a COVID-19 vaccine. They would still need to monitor their health for seven days. The new rule, known as the "0+7" plan, goes into effect Tuesday.
Prior to Tuesday, people who live with COVID-19 patients had to isolate themselves for three days and then monitor their health for four days. This has been called the 3+4 plan.
The new "0+7" policy allows these close contacts to go outside provided they test negative within two days of leaving home. Their activities are limited, however, to going to work and buying daily necessities. They cannot go to school, eat at restaurants, attend large events or visit crowded areas.
Meanwhile, those household contacts who have not received their third booster shots will still have to abide by the "3+4" plan.
The CECC also said that regardless of whether it's the "0+7" or the "3+4" plan, household contacts of COVID patients will be given the same number of free rapid tests for testing at home if needed.
The CECC said that the "0+7" rule will not be applied retroactively to those who are already in quarantine. However, it said that people can still choose to follow the "3+4" protocol even if they have received their third booster shot.
Health officials said the purpose of the new policy is to enable medical staff to focus more on COVID patients with moderate to severe symptoms.