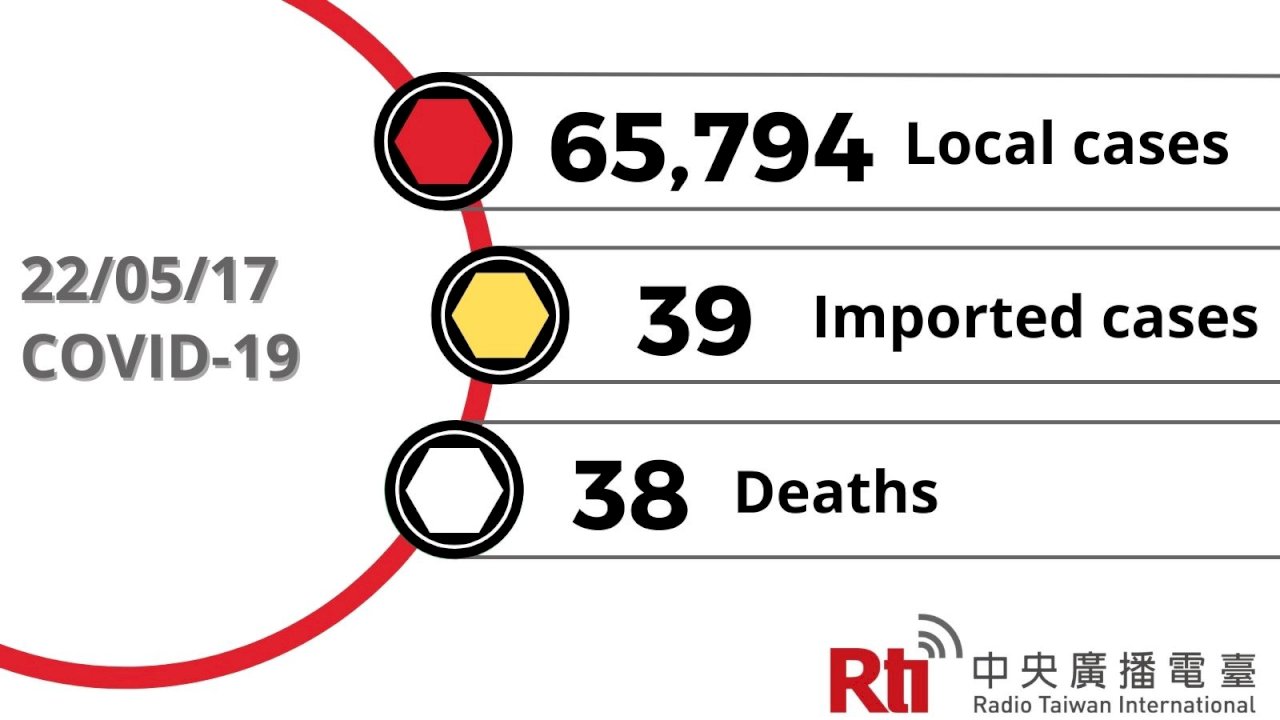 Taiwan reported 65,794 new local cases of COVID-19 on Tuesday. Thirty-eight more people have died. Taiwan also recorded 39 imported cases of COVID-19.
Over a quarter of the people with new cases of COVID are from New Taipei, with 18,400 people there testing positive. Another 10,184 people have the virus in Taoyuan, along with 9,772 in Taipei.
The number of cases in other cities and counties is as follows:
Kaohsiung: 4,979
Taichung: 4,770
Tainan: 2,844
Hsinchu County: 2,105
Keelung: 1,917
Changhua County: 1,613
Pingtung: 1,536
Yilan County: 1,481
Hualien County: 1,200
Miaoli County: 1,129
Hsinchu City: 1,124
Nantou County: 614
Yunlin: 581
Chiayi County: 556
Taitung County: 405
Chiayi City: 345
Penghu: 146
Kinmen: 81
Lienchiang: 12
Another 38 people have died from COVID-19. The youngest was a woman in her 30s who had cancer. She had not been vaccinated against COVID-19.
Meanwhile, the oldest was a man in his 90s with a history of diabetes. He had received three doses of a COVID-19 vaccine.
Out of the 65,794 people confirmed with COVID on Tuesday, 22 have moderate symptoms and 39 have severe symptoms.