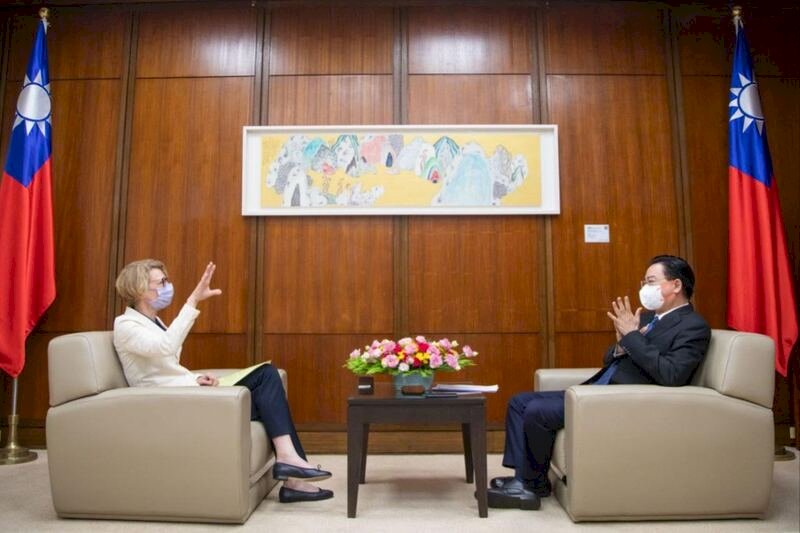 Foreign Minister Joseph Wu says cooperation between Taiwan and NATO is a future possibility. That came during an interview Wu gave to German newspaper FAZ.
At the end of April, UK Foreign Secretary Liz Truss said NATO should protect Taiwan. Responding to Truss' comments, Wu says there are increasing opportunities for exchanges between Taiwan and NATO. He says more European countries are making peace and stability in the Indo-Pacific a priority.
Wu says Taiwan is winning more international support because it is a key player in the region.
In the interview, Wu also says Taiwan will continue to resist China's military threats. China claims Taiwan as part of its territory and has not ruled out taking the island by force.
Wu says that Taiwan will continue to seek US support to help combat Chinese aggression. He also says Taiwan will continue to bolster its defenses, particularly its asymmetrical warfare capabilities.