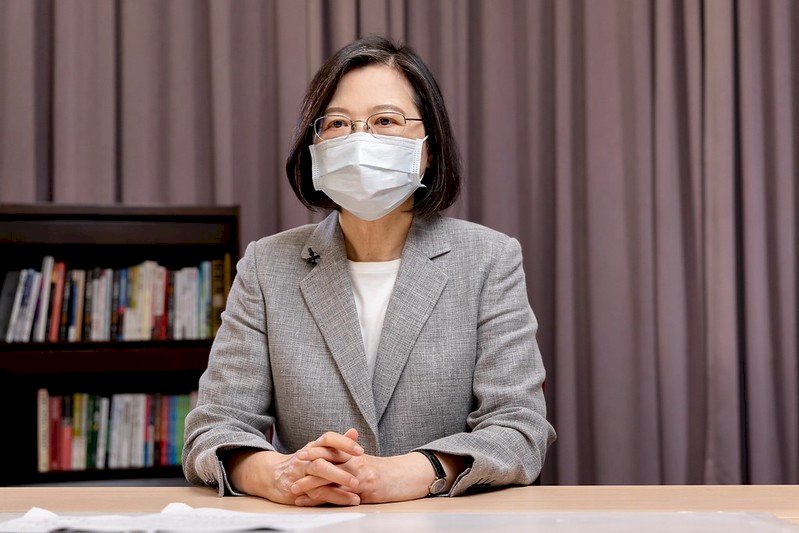 President Tsai Ing-wen will celebrate six years in office on Friday and senior politicians are paying tribute. Premier Su Tseng-chang said on Thursday that over Tsai's time in office, Taiwan's global autonomy, security and economy have all continued to develop.
Su says that Tsai's leadership has also made Taiwan more visible in the international community. He says that in 2020, amongst the world's biggest economies, only Taiwan experienced positive growth. And in 2021, Taiwan's economy grew at its fastest rate for the past 11 years.
Su says that the international community has recognized Taiwan's achievements in politics and economics under Tsai's administration. The Economist Intelligence Unit rated Taiwan as the number one "full democracy" in Asia this year, ranking eighth globally. The Heritage Foundation also ranked Taiwan in the "free economy" category for the first time this year in its annual Index of Economic Freedom.
Cabinet spokesperson Lo Ping-cheng says that during 2022, Tsai has welcomed delegations from the US, the EU Parliament, France, Sweden, Japan, and others. Lo also points out that strengthening these alliances has also helped build Taiwan's bid to join the World Health Organization.
Premier Su says that although Taiwan is still in the process of handling the pandemic, Tsai's achievements over the past six years will continue to push the country forward.