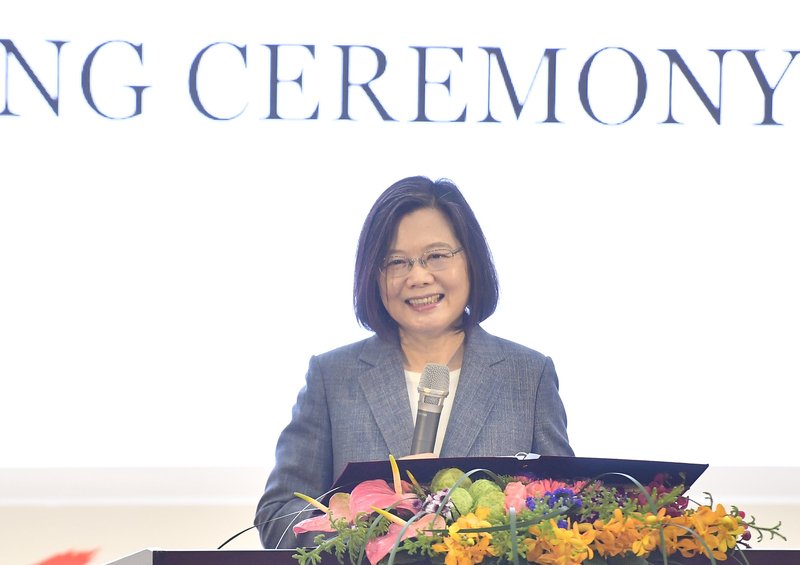 President Tsai Ing-wen marked six years in office on Friday — and a new opinion poll suggests she still has public support.
The telephone survey by the Taiwanese Public Opinion Foundation asked more than 1,000 people on Monday and Tuesday what they thought of the president's performance. It found that President Tsai has a net positive approval rating of 6 percentage points.
On the whole, respondents also approved of Tsai's approach to international diplomacy. Her work strengthening Taiwan's military and managing ties with China also received positive responses.
But views on the president's handling of the economy were mixed, with about an equal number of respondents saying they approved and disapproved.
Tsai received negative reviews from respondents for the development of Taiwan's locally made COVID-19 vaccine, the Medigen shot. The people surveyed also disapproved of the president's efforts towards carrying out legal reform.
Last summer, President Tsai's approval rating suffered a dip when Taiwan went into lockdown. Since then, it has remained fairly constant.