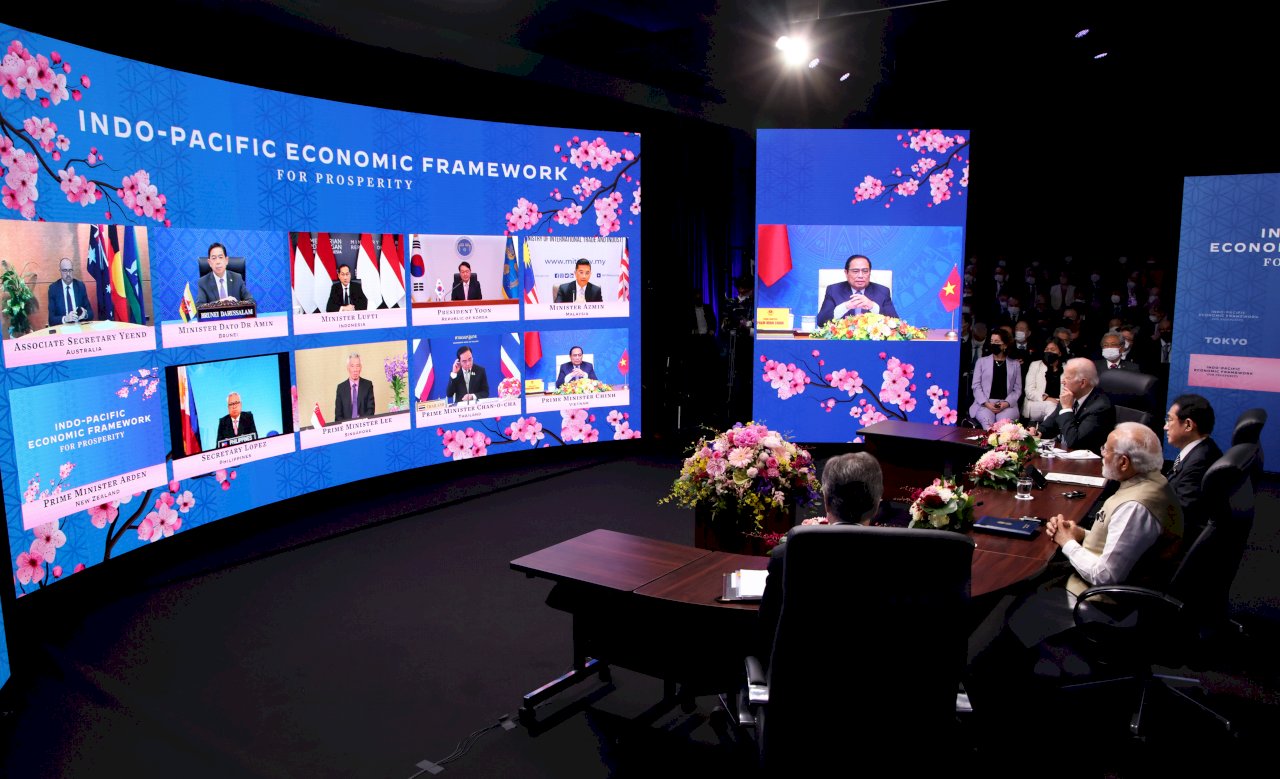 The foreign ministry says Taiwan will have opportunities in the future to join the Indo-Pacific Economic Framework, a new trade pact led by the United States. That statement on Thursday comes after the news this week that Taiwan would be left out of the economic grouping.
The US launched the framework on Monday to "increase engagement" in the Indo-Pacific region. Taiwan's foreign ministry says that it requested to join the framework last year.
Despite Taiwan's exclusion from the framework, the ministry says that Taiwan's relations with the US are still strong. It says that more than 250 US lawmakers have backed Taiwan's bid to join, and Taiwan will continue to build more support.
The ministry adds that US President Biden announced that the framework is open to new members in the future. In the meantime, the ministry says that Taiwan and the United States will work together to strengthen their economic and trade ties.