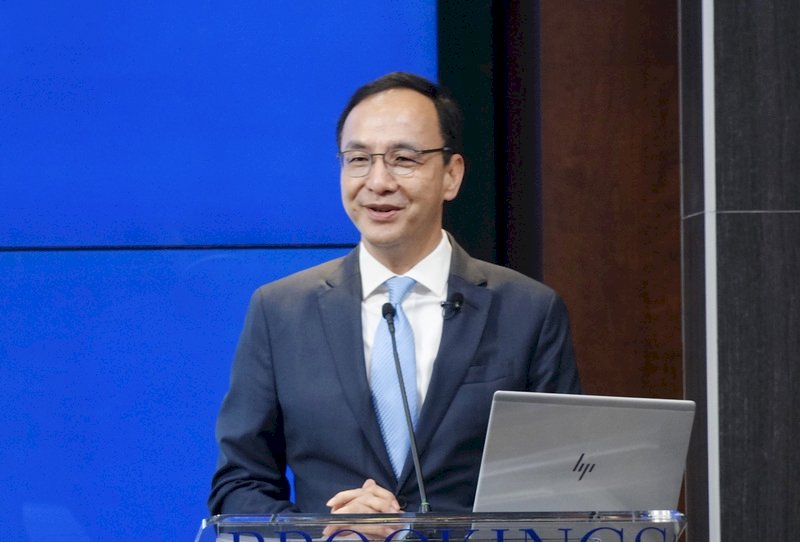 Opposition leader Eric Chu said on Monday that a supposed 1992 agreement on the status of Taiwan and China is a "non-consensus consensus." Chu was speaking at a think tank event in Washington.
The "92 consensus" is a controversial agreement that claims both sides of the Taiwan Strait belong to China, but disagree on its legitimate government. Today, the 92 consensus is rejected by Taiwan's ruling party and a plurality of the public according to polling.
Chu says the 92 consensus is an example of "creative ambiguity" created by both sides. He says it works as an "instrument of stability" meant to act as the foundation of cross-strait dialogue and exchange.
With no other alternatives available, Chu believes it is important to maintain the agreement to encourage continued exchanges between both sides of the strait.
Chu is on a 10 day trip to the United States to clarify his party, the Kuomintang's, policies and improve its relationship with Washington.