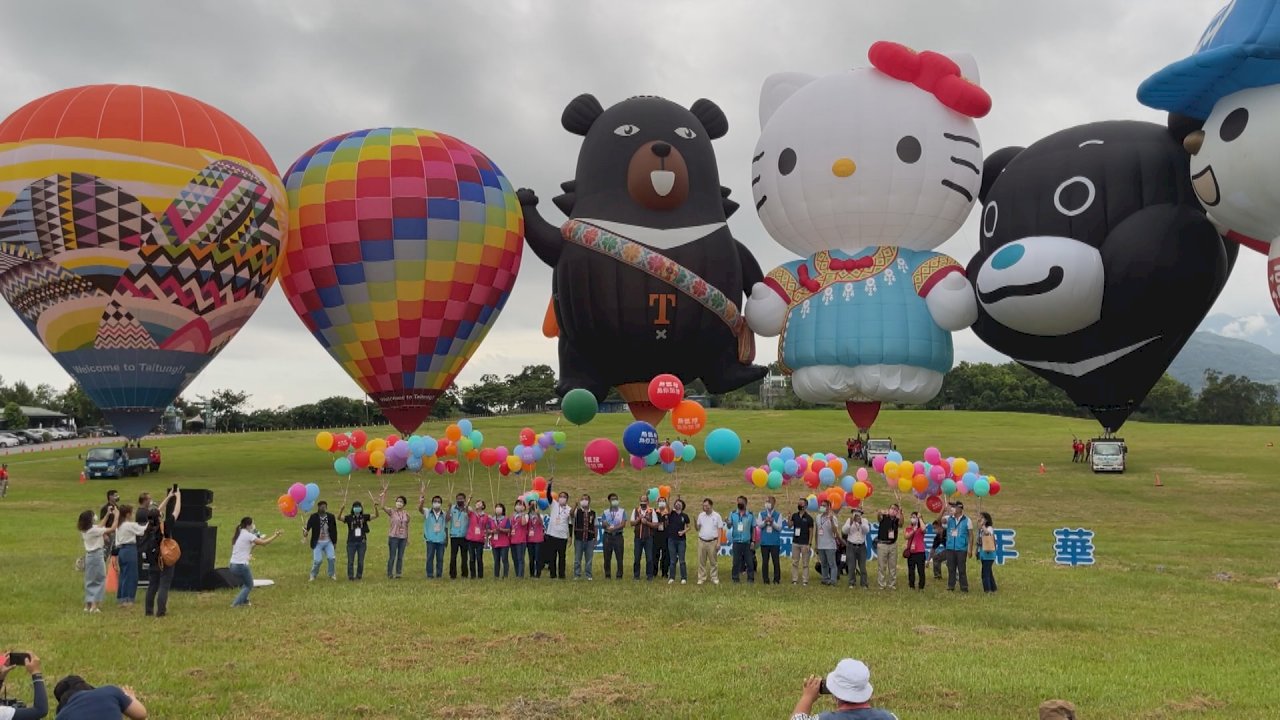 Taiwan's hot air balloon festival has been ranked one of the best in the world, and is making preparations for its 12th installment. Due to the pandemic, there are some restrictions in place, but tourism industry workers are hoping there will still be a bigger turnout than last year.
Video script:
The 2022 Taiwan International Balloon Festival is getting ready for lift-off. A trip in one of the balloons not only takes passengers to thrilling heights, but also gives them a stunning view of the Luye Plateau in Taitung County.
This year's festival features hot air balloons decorated with Hello Kitty and Taiwan's Formosan black bear mascots, among others. The festival organizers have also gathered over 20 hot air balloons from outside of Taiwan, keeping the designs a secret until the festival opens.
Many of Taiwan's hot air balloon pilots have struggled to find work during the pandemic and are eagerly awaiting this year's festival. One pilot says he especially appreciates the Hello Kitty hot air balloon because the design includes traditional clothing from his indigenous people.
Last year's festival was only open to Taitung County residents, but this year the event will be open to all people, as long as they've already received three doses of a COVID-19 vaccine. The festival will kick off on July 2 and continue for over six weeks.
Tourism industry workers are hoping the festival attracts lots of visitors. One hotel manager says that currently half of the hotel's rooms are already booked for the festival period, a better turnout than last year.
There are certainly some high expectations for this year's hot air balloon festival, but tourists and staff hope the event will rise to the occasion.