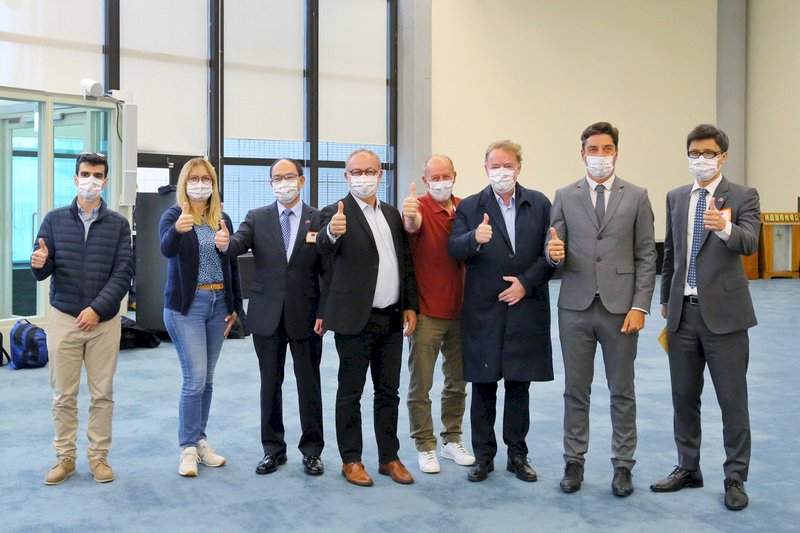 A group of French senators arrived in Taiwan for a six-day visit on Wednesday. The delegation is headed by vice chairman of the French senate's foreign affairs committee Joël Guerriau.
Guerriau is also vice chairman of France's parliamentary Taiwan Friendship Group. Joining him are four other French lawmakers from different political parties.
Deputy Foreign Minister Harry Tseng received the delegation at Taiwan Taoyuan International Airport on Wednesday morning.
Speaking at the airport, Guerriau says he's honored to be able to come to Taiwan, especially since COVID-19 has made traveling there difficult. He called Taiwan a model for democracy and says he looks forward to further understanding the country.
Guerriau will meet with several Taiwanese officials during the delegation's stay. He will meet with President Tsai Ing-wen on Thursday, where he will receive the Ching Yun Medal for his contributions towards exchanges between Taiwan and France.