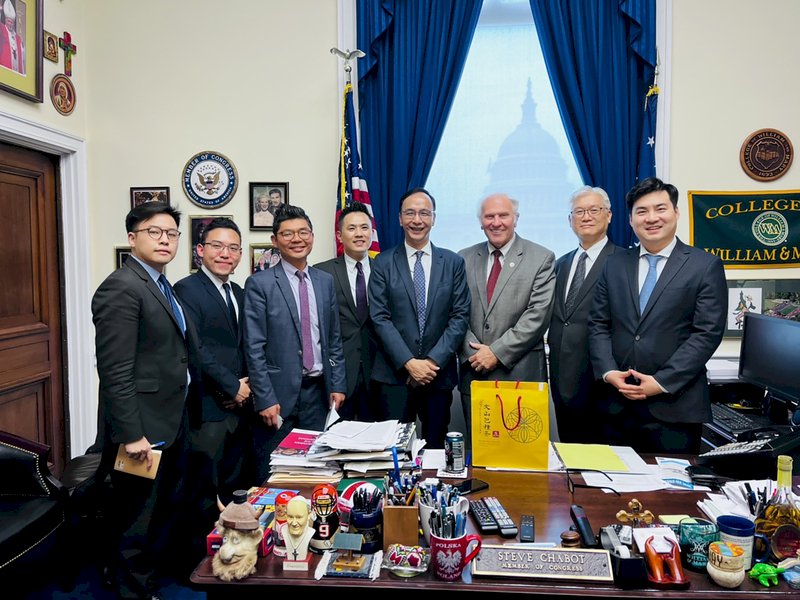 Taiwan's opposition KMT party chair, Eric Chu, met with US National Security Council's Senior Director for China, Laura Rosenberger on Tuesday. Chu is currently visiting the US on an 11-day trip.
During the 45-minute meeting, which took place at the American Institute in Taiwan's Washington headquarters, Chu and Rosenberger exchanged views on security and national defense.
Chu's last official visit to the US was three years ago, during his presidential campaign. He says that since then there has been a shift in importance placed on discussed topics. According to Chu, the US now focuses more on national, energy, and technology security.
Also on Tuesday, Chu visited the conservative think tank The Heritage Foundation and met with US lawmakers from both of the country's major political parties. This included Representative Steve Chabot, who co-chairs the House Taiwan Caucus.
Chu's visit to the US coincides with the KMT reopening its liaison office in Washington.