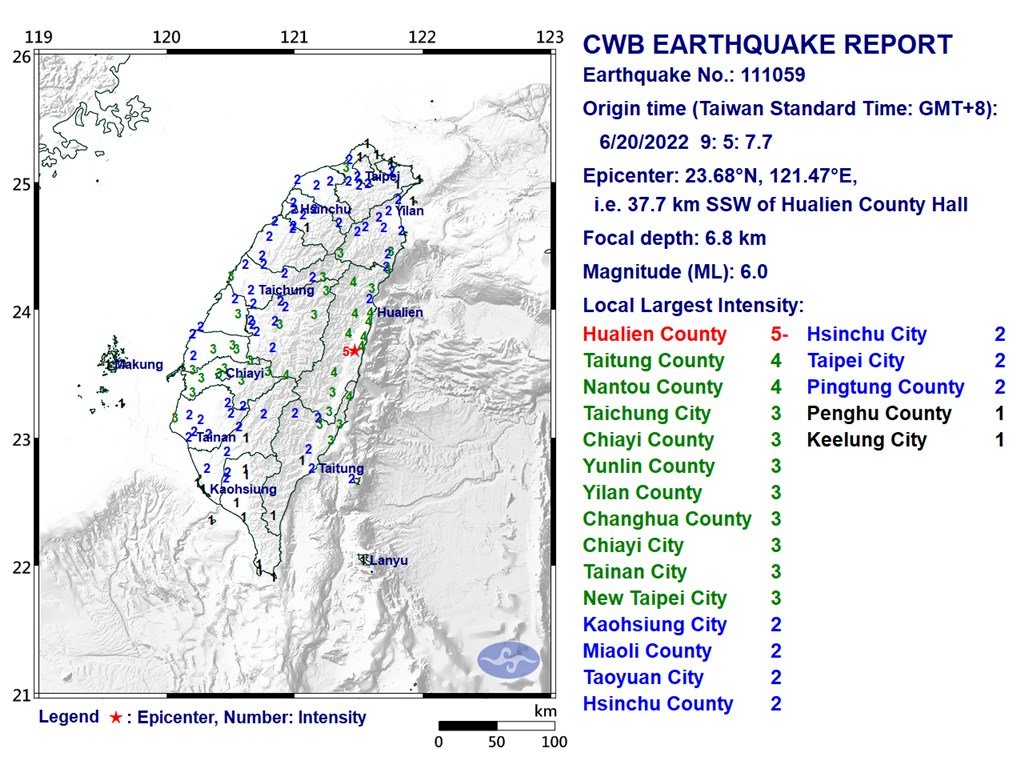 A magnitude 6.0 earthquake rocked Taiwan on Monday morning. Seismometers recorded shaking all across the island, but so far, there are no reports of injuries or property damage.
The quake struck a rural township in eastern Taiwan's Hualien County at 9:05 a.m. It had a shallow depth of just 6.8 kilometers.
Taiwan's seismological center says the area experienced strong shaking. In theory, that would be enough to crack some walls and overturn heavy furniture.
Guangfu, where the quake was centered, is a rural township with a population of just over 13,000 people.
In western Taiwan, semiconductor giants TSMC and UMC say their plants are working normally. And Taiwan's state-owned electricity provider says the power grid hasn't been affected.
The seismological center says eastern Taiwan should watch out for aftershocks of up to magnitude 5.0 in the coming week.