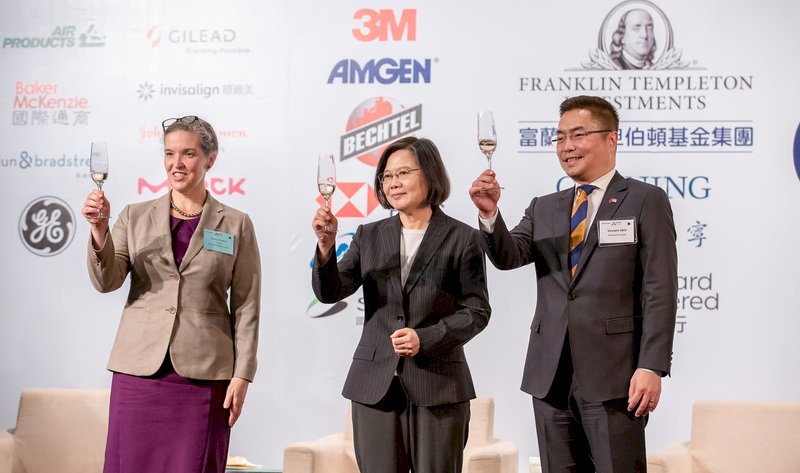 Taiwan should seize this "golden moment" of international attention to increase its international competitiveness. That includes securing energy supplies, improving the talent market, and relaxing border restrictions. That was according to the American Chamber of Commerce's 2022 White Paper, which was published on Wednesday.
AmCham Taiwan publishes its White Paper annually to propose ways the government can improve the country's business environment.
The report includes a number of suggestions to improve Taiwan's economic prospects. AmCham Vice Chairperson Andrea Wu says Taiwan has already made great progress. But the pace seems to be slowing. She says though Taiwan addressed 13 of the Chamber's suggestions in 2020, last year only 5 were dealt with.
Wu says Taiwan should take advantage of the attention it is receiving on the international stage. This attention can be coupled with reforms to advance the country's economic prospects. She says Taiwan can use its current position to push forward new trade agreements. That could include participation in the United States' new semiconductor supply chain agreement with South Korea and Japan.
Wu says for the country to work towards these goals, it needs to make key reforms. These include aligning regulations with international standards, securing energy supplies, and improving the talent market.