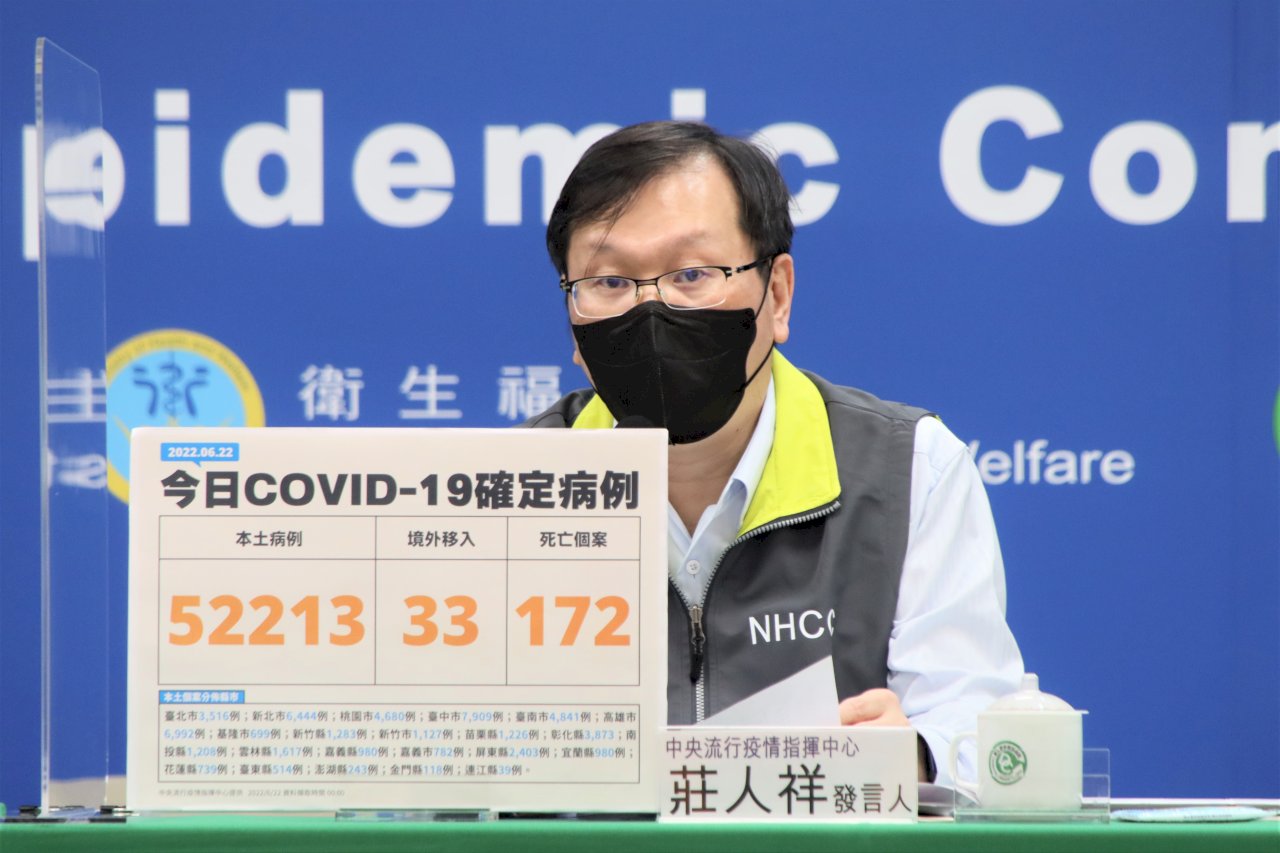 Central Epidemic Command Center (CECC) officials say that the next wave of COVID infections is likely to happen after July or August. That comes as some medical authorities speculate Taiwan will enter a new wave of COVID infections come September or October.
On Wednesday, Taiwan reported 52,213 local Covid cases, a 7.3% decrease from the day before. The CECC says it expects the current spike in COVID-19 cases to bottom out in July or August.
CECC spokesperson Chuang Jen-hsiang says the government will continue to monitor the threat of new Omicron subvariants. According to Chuang, prediction models derived from data taken from other countries show that COVID-19 cases won't start to climb again until after August.
When asked whether new cases will dip below 10,000 a day, Chuang says that remains contingent on the public adhering to prevention guidelines.