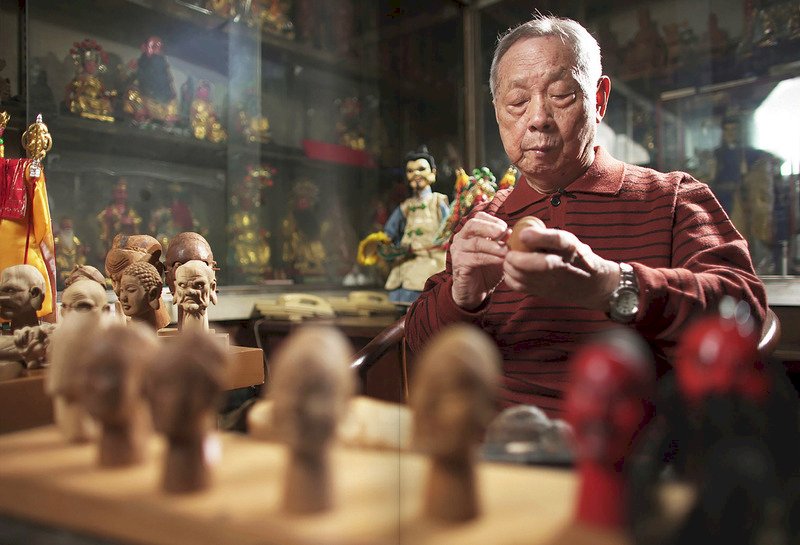 Traditional puppet theater, known as Budaixi, is an important piece of Taiwanese culture. This week Taiwan is mourning the loss of one of the icons of the industry.
Taiwan is mourning the loss of a national treasure. On Monday traditional puppet theater icon Hsu Ping-yuan passed away at age 88. Hsu was famous for his carved wooden puppets, a namestay in traditional Taiwanese puppet theater, known as budaixi.
Hsu's son Hsu Shih-chang says his father's passing is a great loss for traditional puppet theater.
Hsu Ping-yuan came from a lineage of great puppet artists. He was the son of Hsu Hsi-sen, known as the "father of puppets." From a young age he learned the art of carving detailed wooden puppets, a central element of budaixi.
When Hsu became older, he collaborated with budaixi icon Huang Chun-Hsiung. Together they created one of Taiwan's first popular budaixi television shows, "The Confucian Warrior of Yunzhou."
Hsu's passing follows the death earlier this month of another budaixi legend, Vincent Huang.
Hsu's son says some believe his father wanted to follow Huang, a long-time collaborator, to continue creating new productions.
With first Huang and now Hsu's passing, many are saying this is one of the most difficult years for budaixi.